RealDecoy and RealDecoy partner Spatial DNA were at the 2018 Geo Expo in Kingston to talk GIS, business and the next frontier in technology.
Once a niche industry, the world of geospatial tech is rapidly growing and seeping into services, analytics, commerce, business and entertainment.  
Given its growing use in the region, RealDecoy and RealDecoy partner Spatial DNA were at GeoTechVision's 2018 Expo in Kingston, Jamaica.  
Todd Lewis, President and CEO of Spatial DNA was billed as one of the speakers and delved into the practical application of geospatial tech in location analytics and business intelligence.  
As CEO of a company that is at the forefront of mainstreaming GIS, Todd spoke about the specific software Spatial DNA has found success with, and the additional services they offer to maximize their clients' efficiency.  
In software, Spatial DNA offers a Lightning Map for Salesforce, location tracking analytics software for businesses and sophisticated data translation software.
Spatial DNA and RealDecoy have joined forces to bring the latest software and strategies to businesses across the region. To learn more about the ways in which geospatial tech can help you, visit the Spatial DNA or RealDecoy websites.
RealDecoy and Spatial DNA can also consult with integrating Salesforce and Esri, managed services (with ArcGIS and FME), FME and design and development, and planning and implementing our location analytics software, PeopleFlow, with organizations to meet their goals.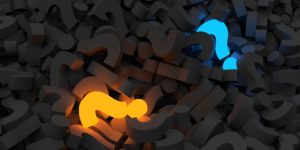 The insight and knowledge captured through RealDecoy's former Endeca Community is now available for download. Get it here!
Read More