Your success depends on identifying and adapting to your customer's intent - quickly!
RealDecoy is your competitive advantage
Top ranked expertise in mobile, DevOps, Digital Marketing and Websites. Right Here.
RealDecoy gives you the Caribbean-based expertise and pricing that your customers need. We've been on the ground in our Kingston, Jamaica office for over 10 years.
Our Ottawa, Canada office is a hotbed of leadership in digital commerce, product development and DevOps. RealDecoy has been helping some of the world's biggest brands stay agile and competitive for more than 20 years.
Who's driving more conversions with RealDecoy?
Top B2C and B2B companies rely on RealDecoy's expert services.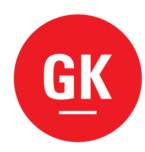 A Proud Customer and Partner!
"The RealDecoy team is not only skilled in software development but they also contribute to our strategic planning through their insight in emerging technologies and digital trends...RealDecoy has proven to be reliable, communicative and able to adapt to any unforeseen circumstance. As a result of our positive experience, we have continued to engage RealDecoy in multiple strategic projects which span several of our subsidiaries."
We're leading the discussion on digital commerce