RealDecoy's services are focused on delivering real, measurable ROI for your business.
For over 22 years, we've helped the world's most recognizable brands achieve business objectives with the right application of technology and strategy, backed with long-term client support.
As a trusted advisor to B2C and B2B brands like American Greetings, American Express, Harvard Business Review, Honeywell, Coach, Samsung, and Office Depot, we have a track record of driving business growth.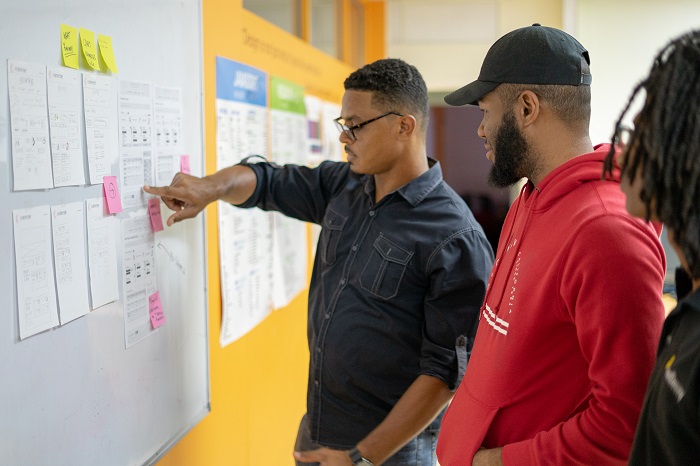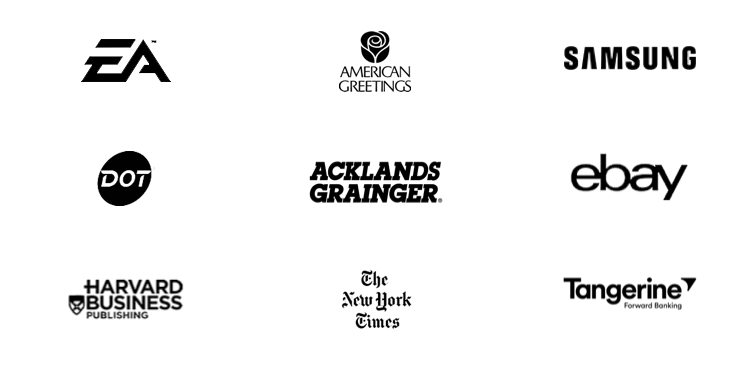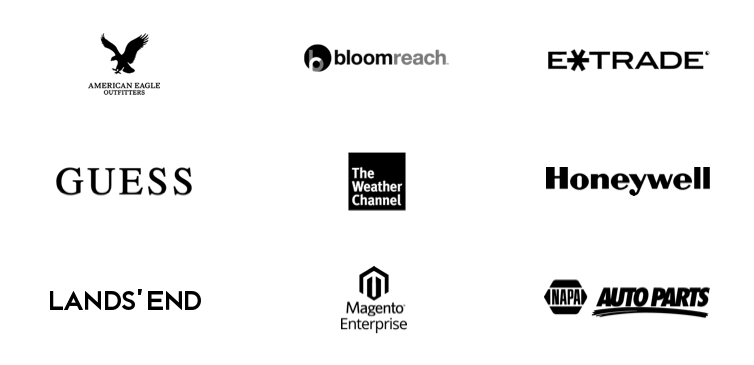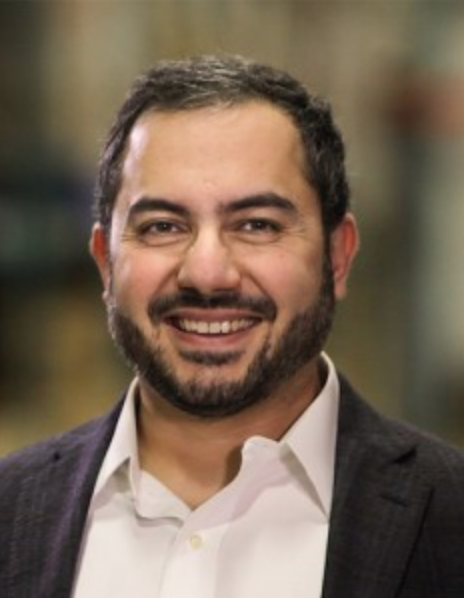 Since co-founding RealDecoy in 2000, Richard has transformed the company from a small web development start-up into a global enterprise specializing in business technology services. Today, e-commerce analysts and companies topping the Fortune and Internet Retailer lists consider RealDecoy to be an authority on site search.
B2B and B2C brands rely on Richard's keen insights to maximize their investments in e-commerce, site search and web content management. Serving as a trusted advisor to CIOs, CMOs and CTOs, he helps advance and expand an impressive client base that includes some of the world's most recognizable brands: American Eagle Outfitters, American Greetings, Guess, The Home Depot, Lands' End, Samsung, Harvard Business Publishing, Office Depot, Sysco Foods, Home Hardware and many more.
Richard excels at turning high-potential graduates into world-class leaders; his guidance and vision have made RealDecoy a three-time recipient of Ottawa's Employees' Choice Awards. He has also earned recognition as a top-level entrepreneur and community builder, having been named one of the National Capital Region's 2016 Forty Under 40.
Richard's passion for supporting education and individual growth fuels his involvement with various non-profit and volunteer initiatives, including the micro-financing organization Kiva and the Entrepreneurship Centre's Summer Company program. In addition, he has applied his online business acumen to give back to those in need, helping to raise more than $2.3 million for charity.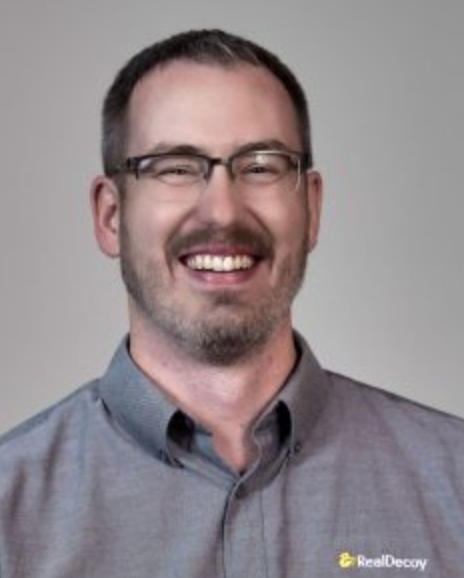 Chairman & Chief Operating Officer
An Engineering graduate with high distinction from Ottawa's Carleton University, Geoff has built on his foundation of Computer Systems Engineering extensive technical knowledge and skills, with specialties including professional services, architecture, development methodologies (particularly DevOps), management, consulting, and technology strategy.
Under his strategic vision and guidance, RealDecoy has developed into a leader in the multi-channel e-commerce and mobile space, expanding from its Ottawa headquarters into the U.S. and the Caribbean.
Geoff is also Chief Operating Officer at a range of SaaS-based startups.
Named to the National Capital Region's 2012 Forty Under 40, Geoff has guided RealDecoy to multiple Ottawa Employees' Choice Awards, including wins in 2016 and 2017. Championing workplace diversity, Geoff worked to bring RealDecoy an Employer Excellence Award in 2018, along with fellow winners Assent Compliance, RBC Royal Bank, and Shopify.
Current corporate responsibility work includes initiatives involving health and education in both Canada and Jamaica, on which he continues to work directly.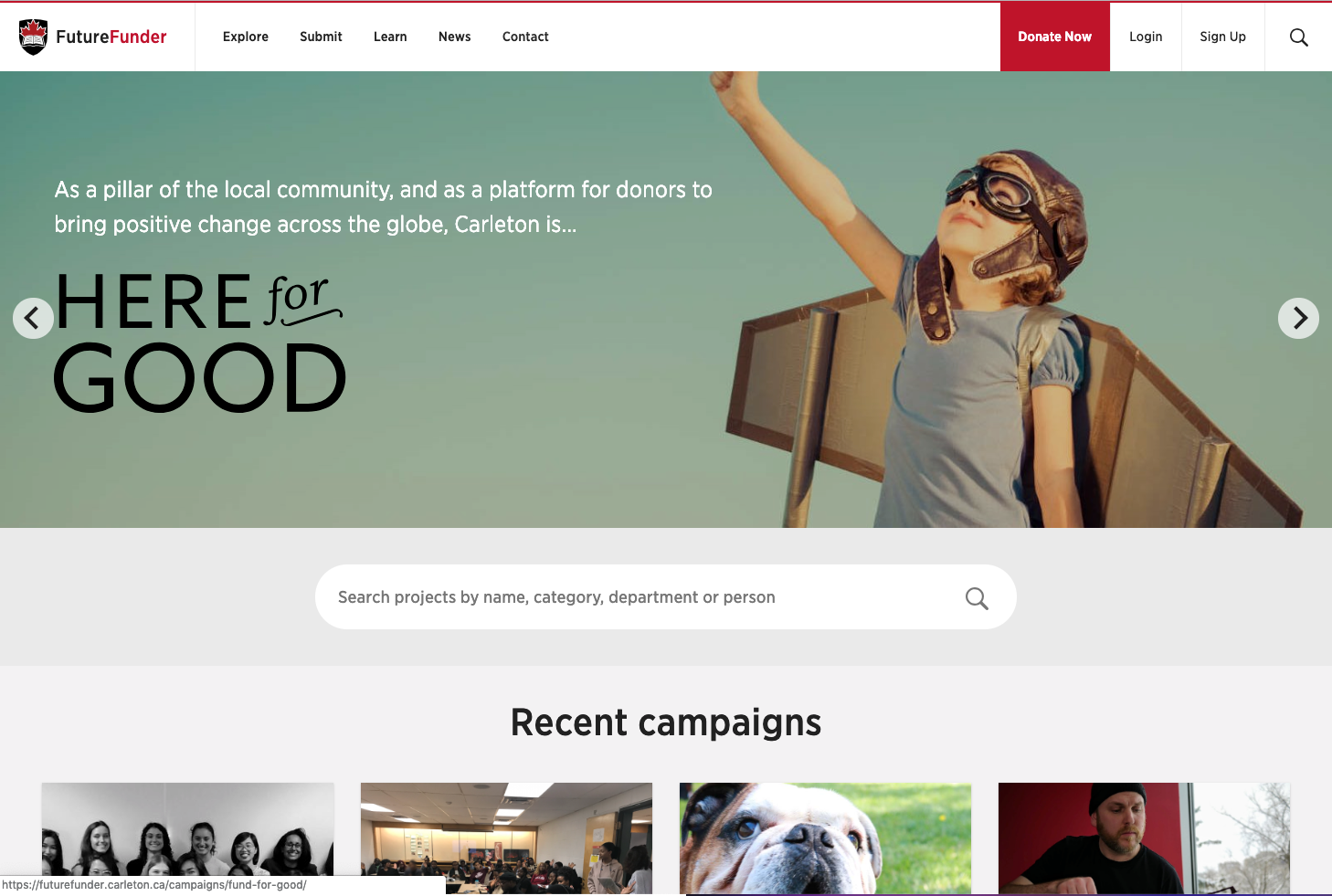 RealDecoy has a long history of community involvement, a natural extension of our fundamental company value of caring.
In 2003, RealDecoy created a service called "RealAuction" which allowed charitable organizations to run online auctions. By not charging fees on money raised and providing hosting and support at no cost, RealDecoy helped participating non-profit groups raise $1.2M in just 3 years. Throughout the following years, RealDecoy has worked with non-profit organizations in education, health, and arts & culture sectors to build and maintain healthy and effective fundraising strategies. Organizations like CHEO (Children's Hospital of Eastern Ontario), Carleton University, Dalhousie University, Colleges and Institutes Canada, and Yukon Arts Centre.
Using this experience, RealDecoy created Make Giving Happen to help organizations transform their digital giving by unifying crowdfunding initiatives and traditional giving programs. We help solve digital giving challenges through strategy development, digital marketing, analytics and web services.