GIS Services
Bridge the business gap between physical and digital.
Embed location into your experience with our suite of technologies:





Location, location, location. (And technology).
Up to 80% of business information is directly tied to location.
Addresses, blueprints, heat maps, supply and distribution networks, physical vs. virtual assets.
We're spearheading exploration of the next frontier in tech; combining our online and real-world environments. Augmented reality, people tracking, sensor networks – all have business uses that put you ahead of the competition.
Joining forces with Spatial DNA as an implementation partner, we equip your business with powerful, intuitive software; expert managed services; cutting-edge systems, and the leadership to guide your company to smart investment in GIS.
Think GIS can help you? You're probably right. Our experts can guide you through the first steps of exploring spatial technology for your business.
Let's chat
Software
Spatial DNA Lightning Map for Salesforce
Spatial DNA's Lightning Map for Salesforce enables an in-app mapping experience with Esri, MapBox, or other standard map service and is customized by a Salesforce Administrator. Users can interact directly with the Lightning Map API. Lightning Map for Salesforce can be embedded in Salesforce Sales, Service, or Marketing Cloud, in Communities, or within a Cloud Flow Designer workflow.
The Salesforce Lightning Map has already been implemented as part of government projects, including by the City of Toronto.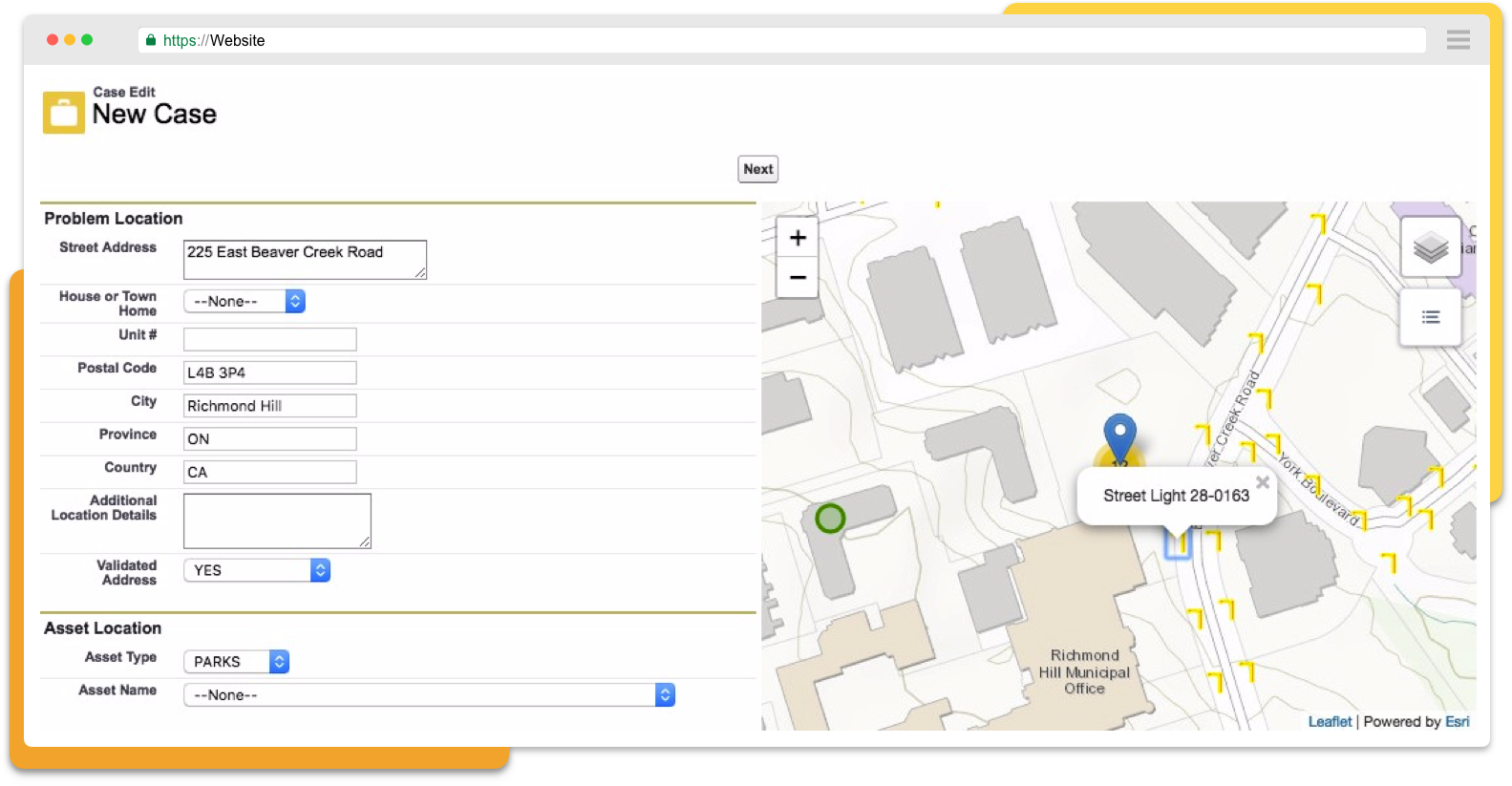 PeopleFlow Analytics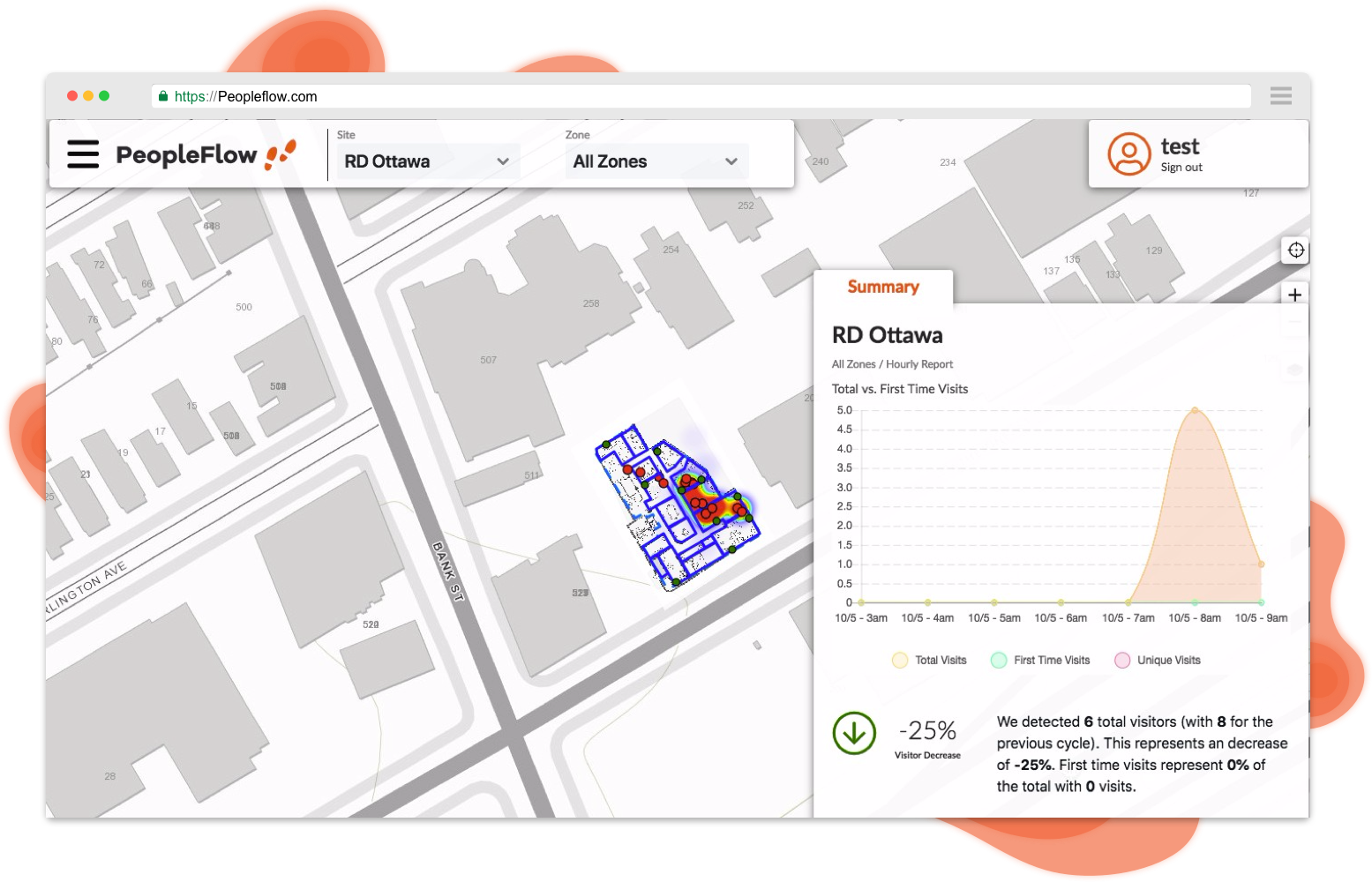 Employees spend 68% of time away from their desks.
Where they're going and what they're doing in that time can give you incredible insights into your own office space, and your own workforce.
PeopleFlow pulls rich data from any physical location and tracks how people flow into and out of the spaces within your organization. The network yields precise and dynamic metrics, accurate to 5 meters.
Spatial DNA ARINC 424 Connector
ARINC 424 is a data exchange format designed for the aviation industry.  It is used every day to load the navigation databases for all commercial and military aircraft operating around the world, as well as hundreds of control towers and air traffic management facilities.  The ARINC 424 Connector enables FME Desktop, Server, and Cloud environments to read and transform this format into Esri, KML, AIXM, Frequentis AIS, and other 3D geography visualization and data management environments.
The ARINC 424 Connector has been implemented at the Czech Republic Air Navigation Service, the Royal Saudi Air Force, Airbus Defense and Space, numerous Boeing/Jeppesen clients and for Airmarket.io drone flight compliance.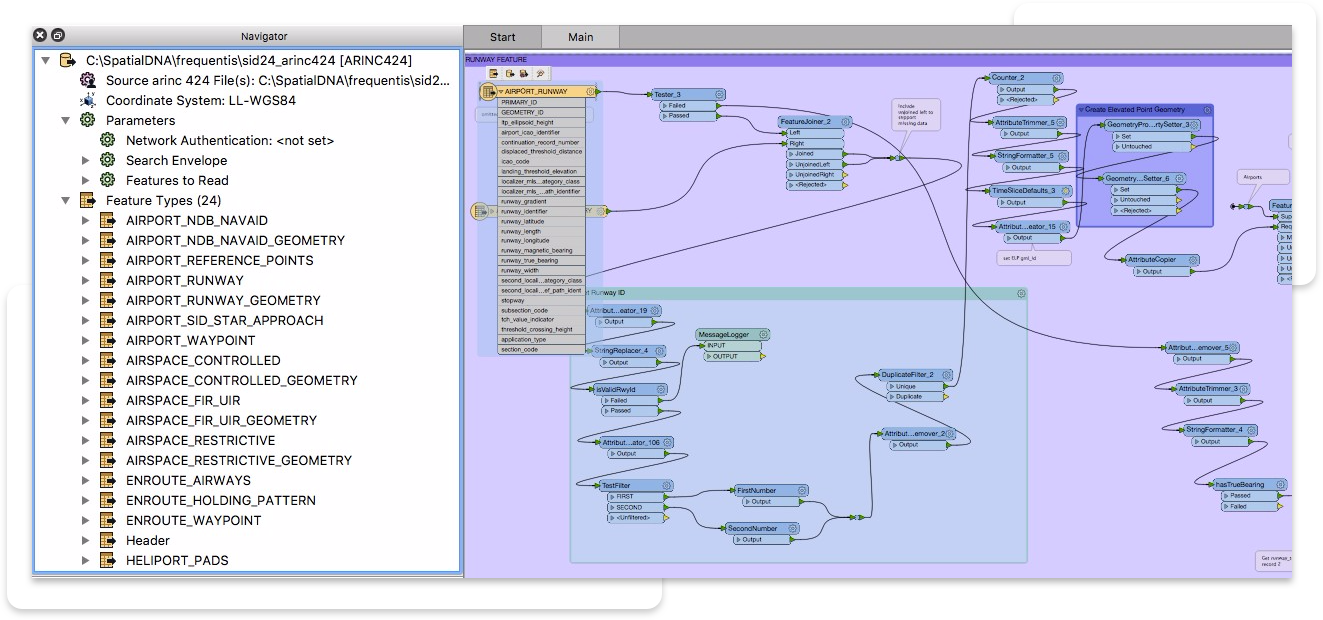 Services
We don't stop at software. Spatial DNA and RealDecoy can also support your business with:
Integrating Salesforce + Esri
Intrigued by the Spatial DNA Lightning Map for Salesforce, but need help getting started? We can help you leverage our tech within your pages.
Managed Services (ArcGIS & FME)
We provide DevOps services for running Esri ArcGIS and FME Servers on behalf of clients, whether that's in the cloud or on-premise. We're a one-stop solution: we set up development, staging and production environments; offer support if needed; handle back-up, and care and feeding of your system.
FME Design + Development
Does the ARINC 424 Connector sound complicated?  We made it simple.  Spatial DNA and RealDecoy can help you to build custom connectors to your preferred formats and APIs, or build custom FME Transformers to manipulate and transform your data.  We also design and build full ETL pipelines and API integration solutions with FME.
PeopleFlow Implementation
Make PeopleFlow's powerful technology entirely yours by individualizing your dashboard. From colours to reporting to functionality, the power of Spatial DNA's engineering married to RealDecoy's UX/UI expertise is an unstoppable combination.
Together, we equip your company with unique insights to put you ahead of the competition, and a stunning interface to track and report them continuously.