The final product was a custom application designed to meet all of the client's needs, and to rave reviews.
RealDecoy, experts in mobile software development, have announced the completion of Enneagram In Business's popular 'Know Your Type' mobile application.
The 'Know Your Type' application features an intuitive, self-paced, graphical pathway to guide users through the process of determining their personality type.
RealDecoy's mobile team engaged in planning, design, development and testing for the application within an accelerated timeline. Working closely with Enneagram In Business, RealDecoy applied their proven methodology to the case and functionality from the existing iPhone application was leveraged.
They continued to leverage an agile approach during the implementation phase and RealDecoy provided interim demonstrations to ensure the quality of the app being developed. The final product was a custom application designed to meet all of the client's needs, and to rave reviews.
"RealDecoy is a gem of an organization," says Ginger Lapid-Bogda, PhD., from Enneagram in Business. "They are clever, committed and deliver what they say they will do and on time. Even more, every person with whom we interacted was smart, gracious, responsive, easy to work with, and yes, fun! They were able to take my app, Know Your Type from the iPhone platform to the Android in a seamless way. I can't say enough great things about them."
RealDecoy's previous experience working within the mobile space includes projects for notable organizations like Novation, Adidas, Home Hardware, and the Canadian Real Estate Association.
About RealDecoy
We thrive on Complexity. We deliver Simplicity.
RealDecoy is a professional services company focused on transforming massive amounts of data into meaningful experiences for our clients. We specialize in the end-to-end delivery of custom, multi-channel eBusiness Solutions and Data Discovery applications. In a nutshell, RealDecoy provides the business and technology solutions for data to find its audience. With 85 Certified Oracle Endeca engineers and over 150 successful Endeca implementations, RealDecoy is the most experienced Endeca delivery partner globally and an Oracle Gold Partner.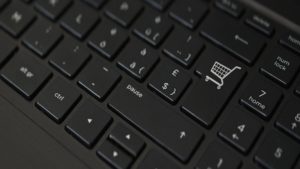 Learn how QVC implemented Endeca Page Builder to empower its business users and gain corporate agility.
Read More