Learn how RealDecoy helped Acklands-Grainger migrate from Endeca Page Builder to Endeca Experience Manager to drive priority business outcomes.
Size can be an asset or a liability, and industry giant Acklands-Grainger needed help managing its increasing weight. We partnered to migration from Endeca Page Builder to Endeca Experience Manager and drive priority business outcomes.
Acklands-Grainger is Canada's largest distributor of industrial, safety and fastener products. It's part of W.W. Grainger, North America's top broad-line supplier of maintenance, repair and operating products, with US$9.4 billion in revenue in 2013. Acklands-Grainger works exclusively in the B2B marketplace, serving 12 industries ranging from oil and gas to mining, forestry, utilities and transportation.
When its customers need products, they often need them right away. Acklands-Grainger prides itself on maintaining an extensive product catalogue to offer customers the convenience of a single-source solution, with the largest selection of in-stock and brand-name products from the world's top manufacturers, and the largest exclusive private-label offering in the industry.
Business Goals
Ackland-Grainger's size was becoming both a blessing and a curse.
The company has 172 service branches across Canada, with six distribution centres and more than 2,200 staff, but it relies on its online catalogue as the principal channel for sales. This catalogue is a behemoth, with more than 300,000 products and 3,100 pages, and is regularly accessed by about 1,000 B2B customers.
To manage its e-commerce channel, Acklands-Grainger relied on an install of Endeca Page Builder. This legacy product wasn't up to the challenge of managing such a massive catalogue in a complex B2B environment.
Each customer was forced to scroll through page after page of product listings to find what they wanted, and didn't have the recourse of a user profile to limit search results to products relevant to them. The result was frustrated customers and a tidal wave of support calls.
Our Approach
On a recommendation from Oracle, RealDecoy began working with Acklands-Grainger in 2012 in a consulting role to help the company evolve its e-commerce platform from Page Builder.
Acklands-Grainger was initially hesitant about working with an off-site third party. Our dedicated consultants put in the time to understand the current and future needs of the business, and identify where some immediate improvements could be made with the existing Page Builder platform. A relationship of trust and respect was born.
It became evident that the best strategy for Acklands-Grainger was to migrate its e-commerce platform from Page Builder to Endeca Experience Manager, now part of the Oracle Commerce suite.
RealDecoy worked with the Acklands-Grainger team to develop, and execute, a strategy to migrate from Page Builder to Experience Manager with as little disruption to the day-to-day operation of the e-commerce site as possible. This included:
Defining the optimal set of Experience Manager cartridges that would govern search, navigation and the creation of user profiles that would allow customers to enjoy a much more personalized and relevant shopping experience, as well as put the power in the hands of Acklands-Grainger's business users to manage the catalogue and site content.
Training Acklands-Grainger's business users, including its marketing and SEO teams.
Designing the search platform landscape and infrastructure, including roadmap development.
Enablement support, or standby consulting. This is a bucket of one-on-one support hours where RealDecoy is available to help, as needed, with Acklands-Grainger's internal projects.
Results
It took only 12 weeks for the new platform to go live, despite enterprise constraints that included the cross-border nature of Acklands-Grainger's business. We were able to work with the in-house IT department and development team to create a scalable platform Acklands-Grainger can build upon, without bringing in third-party involvement.
The investment started paying dividends right away. For example, Acklands-Grainger's business users reported that marketing campaigns that once took two weeks to deploy (with testing and production preparation) now take as little as two days. Custom catalogues that once took weeks to create now take a day.
The true test, of course, will be with Acklands-Grainger's customers, as they enjoy the benefits of customized and personalized search and navigation functionality that will allow them to find and order what they need, when they need it, without having to wade through reams of irrelevant search results and product listings.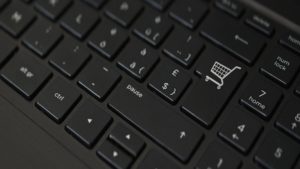 Learn how QVC implemented Endeca Page Builder to empower its business users and gain corporate agility.
Read More