RealDecoy helped Weber Arctic streamline their 3 historical brands – each with an individual online identity – into a single, unified digital commerce experience.
What Arctic Watch Needed
Weber Arctic is an Arctic exploration company that offers remote wilderness getaways and guided tours across the Canadian north pole. The Weber family are hosts as well as guides, housing tourists in luxury lodges and taking groups in search of polar bears, beluga whales, Northern Lights, and the vistas of Canada's unspoiled north.
For 25 years, the company has garnered awards for the skill of its team and been recognized for the quality of its expeditions and sense of environmental responsibility.
One of Weber Arctic's main selling points—its far-flung location—also means that the continued growth of the business relies heavily on its digital presence.
Given its site, remote in the wilderness, guests depend on the website to learn about accommodations or expeditions and interact with their potential guides. The company's ability to showcase the value of their expeditions, the draw of the Arctic Wilderness, and the friendliness and expertise of their team is paramount.
Over time, the team found their approach to outreach needed revisiting.
Selling their adventures directly to consumers and wrangling with third party vendors was proving costly and cumbersome and was not attracting visitors the way the Webers knew they could. The team needed a way to expand their audience, increase their efficiency and give them greater control over their marketing and management - while not increasing their workload.
RealDecoy had a solution: a digital presence that acted as a booking centre, forum and showroom, simplifying their offerings and removing obstacles to access, while simultaneously conveying the beauty and majesty of the Arctic and underscoring their unique ability to offer a one-of-a-kind adventure.
What RealDecoy Did
In the past, the company had marketed its services separately, through different websites. Arctic Watch, for example, was a separate site—arcticwatch.ca—promoting the company's Arctic Watch Wilderness Lodge. Understanding the family had different offers and adventures that appealed to different client bases yet reflected one operation, we weaved together the different threads of the existing brands into one: Weber Arctic.
After solidifying their brand, RealDecoy took the project from discovery (interviewing the family, evaluating capacity, strategizing their approach) through to the stages of production (designing, building and testing) to launch, with support beyond.
We wanted a multi-functionality platform where Weber Arctic could take bookings for both its lodges and expeditions, a gallery for its stunning HD photography, a news channel, a guestbook for exhilarated former clients and a testament to the passion and expertise of the four Weber family members.
To do this without overwhelming site visitors or delivering a slow, clunky tool for the Webers themselves, we considered best practices in UX, research and user psychology. We approached the project from the point of view of the users and the administrators. And in our designs, we emphasized Weber's one-of-a-kind offering and the family's hard-earned brand as Arctic Explorers.
A formidable challenge to some, for us, this was second nature.
RealDecoy has been building user experiences on the web for nearly 20 years. We're one-stop and end-to-end: we take care of the user experience and design, building, quality assurance, deployment and support and work across multiple technical stacks and commerce platforms.
Our clients come to us because of our expertise and stay with us because of our emphasis on partnership, communication and honesty, and the working relationships we develop through designing and building solutions that fit their needs and stay true to their brand.
With Weber Arctic, our team not only weaved together the different threads of three existing brands into one, but we relaunched their operations through a singular channel. Today, aided by a new, relevant and resonant digital experience, Weber Arctic promises to offer ever more rewarding experience to their guests for years to come.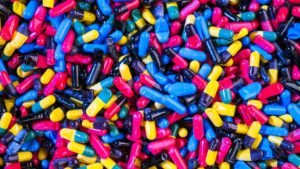 RealDecoy's client received a (literal) standing ovation at a presentation of our dynamic data visualization tool. How we bring simplicity to even the most complex databases, and collaboration to each partnership.
Read More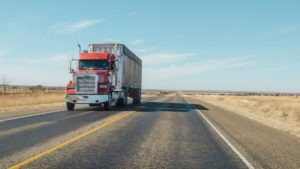 Read how a phased approach to implementation helped Dot Foods manage its budget, time, and people more effectively.
Read More