Read how a phased approach to implementation helped Dot Foods manage its budget, time, and people more effectively.
Background
Dot Foods is the largest food redistributor in the U.S., linking manufacturers with local distributors, and specializing in less-than-truckload (LTL) quantities. Its B2B e-commerce portal, the Dot Expressway®, receives 1.5 million hits per month, and targets a diverse set of client personas, including retail and foodservice customers. Dot handles an inventory of more than 100,000 products, which represents product data from about 650 suppliers and manufacturers.
Target Audiences
Dot Foods' key audiences include the distribution companies and buyers that purchase from it, sales reps who work for distributors and who source product, sales managers who serve as gatekeepers and control their organizations' sales view of the Dot Expressway® e-commerce portal, and chain operators, to whom Dot provides supply chain solutions to source products nationally.
Objective
Dot Foods' Dot Expressway® was a home-grown e-commerce portal that included a backend system for checkout and transaction processing. Its team wanted to remake this portal to improve ease of use and offer a customer experience on par with a world-class B2C e-commerce platform. By offering this kind of dynamic and personalized digital experience, Dot Foods hoped to drive higher sales conversions and average order values, and greater customer loyalty.
Dot Foods implemented an earlier version of Oracle Endeca Commerce in 2013. Then, in April 2014, Dot Foods turned to RealDecoy, for help to integrate Oracle Commerce Guided Search and Experience Manager into the Dot Expressway®.
Execution
RealDecoy employed a manageable, two-phase approach with the development and implementation.
The project began with Guided Search. Dot Foods saw immediate, out-of-the-box enhancements to its digital experience, with various tools to refine and manage search relevancy for different user personas, improve keyword search functionality, spotlight specific products, and offer its suppliers an individualized marketing program called Dot's Digital Advantage.
In the second phase, RealDecoy extended the capabilities of Guided Search with Experience Manager, which provides additional capabilities such as cross-selling and up-selling. RealDecoy has also laid the groundwork for Dot Foods to offer customers the means to create, save and retrieve custom order lists based on product SKUs. This new feature-set is expected to launch in a few months. Dot Foods also optimized its e-commerce portal for mobile devices.
Results
Between 2013 and 2014, the number of active users on the Dot Expressway® increased by 25 per cent, more than double the target of 12 per cent. An active user is one who performs a minimum average number of searches in a given period.
The total volume of searches carried out on the portal between 2013 and 2014 jumped by 26 per cent, almost tripling the target of 10 per cent. Moreover, 80 per cent of new business during the same time period was influenced by searches for new products on the Dot Expressway®.
Also noteworthy is the fact that Dot Foods' customers are becoming more profitable the more they lever the enhanced version of the Dot Expressway®. For instance, one of Dot Foods' clients recently reported that its highest-grossing sales reps are the ones leveraging the Dot Expressway® as a new sales channel.
At the same time, Dot Foods has also seen notable reductions in the amount of time spent on customer support now that Dot Expressway® delivers a superior digital customer experience.
Lessons Learned
Enhancing digital customer experience in two phases, beginning with on-site search, followed by Experience Manager, helped Dot Foods manage its budget, time and people more effectively.
Dot Foods learned how vital clean, complete and accurate data is to the smooth and effective operation of an e-commerce portal. Its system must ingest product data from 650 suppliers. Improving data quality, and reconciling these disparate sources of data, can dramatically improve site operation without adding new functionality.
Having a partner that is an expert in B2B environments, and enough hands to provide the required level of support, is crucial to ensure a successful implementation of powerful e-commerce technologies such as Oracle Commerce Guided Search and Experience Manager.
The more audiences, market verticals or user personas you are trying to serve, the more content you must manage. This comes back to the need to ensure data is clean and complete. As Dot Foods learned, data is king.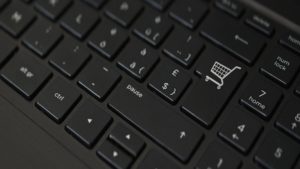 Learn how QVC implemented Endeca Page Builder to empower its business users and gain corporate agility.
Read More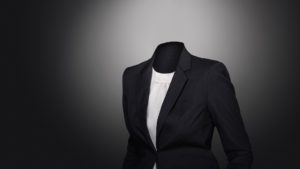 "Know Your Type" Application is a Powerful Personality Mapping System Based on the Ancient Enneagram.
Read More