Prestigious annual award recognizes RealDecoy President as leader in Ottawa's dynamic business community
We are proud to announce that Geoff Waddington, President and CEO of RealDecoy has been selected by The Ottawa Business Journal as one of the region's Top 40 Under 40. This annual award promotes business leaders who exemplify leadership, entrepreneurship and community building.
Geoff's focus on growth with unwavering corporate values continues to be a driving factor in the success of RealDecoy, as exemplified by its recent Oracle Gold Partner status and expansion into the United States. RealDecoy has offices in Ottawa, Toronto, Vancouver, Kingston, Jamaica, and an office in Boston to fully support partnerships with major brands and technology vendors.
Geoff balances his experience between providing strategic guidance for RealDecoy's major clients worldwide and maintaining the core corporate values and affecting global change through corporate social responsibility. Geoff is also a member of the Entrepreneurs' Organization (EO).
Geoff believes that growth can be achieved without sacrificing corporate social responsibility. He was instrumental in the creation of  RealAuction, an online fundraising tool for charities.  In the last 4 years RealAuction has helped raised over $2,200,000.  Geoff is also a voluntary board member of the innovative arts organization "Music and Beyond".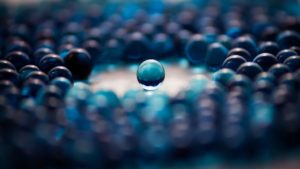 RealDecoy's President & CEO Richard Isaac was published in Oracle's Customer Experience blog.
Read More