Just one of the many innovations RealDecoy is working on to help differentiate your brand across digital consumer touchpoints.
Site search is essential when it comes to helping consumers quickly find what they want on your online store but 80% of site visitors will abandon a site after a poor search experience, according to Juniper Research.
That's why RealDecoy is creating the new search box booster for Oracle Commerce Cloud. This widget quickly puts your search box experience on par with today's top retailers.
Who doesn't want to boost sales, average order value and repeat orders?
Our widget is now available on the Oracle Commerce Marketplace.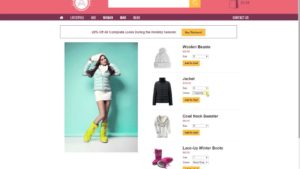 Inspire deeper connections between customers and products with the first and only fashion lookbook widget for Oracle Commerce Cloud.
Read More