RealDecoy was honoured to receive an Employer Excellence Award from Hire Immigrants Ottawa this year.
Given annually, the award recognizes employers who show a dedication to inclusive practices for immigrants, from hiring to management to support.
Based in Ottawa, Canada and Kingston, Jamaica, RealDecoy employees have lived and worked in many countries across the globe including the USA, the UK, Nigeria, Egypt, India, Germany, Argentina, Burkina Faso, Thailand, Mexico, Guyana, St. Kitts, Trinidad and Tobago, and the Dominican Republic.
In the Ottawa office, 25% of the team are immigrants, and many have been supported through RealDecoy's "Migration Support Program". The program provides a mentor to each immigrating employee for a seamless integration into the community. In addition, RealDecoy offers advisory and financial support to employees as they go through the immigration process. This includes a company-wide learning budget that employees can use to develop the skills and competencies needed for personal and professional growth in Canada.
RealDecoy consistently strives to have diversity and inclusion in all facets of the company by providing numerous opportunities to share different perspectives. The company hosts regular town halls for employees from Canada, Jamaica, and abroad to voice questions and thoughts with the executive team. RealDecoy believes that constantly exchanging ideas among all members of the team helps with innovation.
RealDecoy's effort to retain and grow a more culturally diverse workforce has been a key driver for the company's organizational success. The main advantages for RealDecoy are increased innovation, increased loyalty and an improved ability to compete at a global level.
"Diversity has been one of our greatest strengths, and RealDecoy is sincerely grateful that Hire Immigrants Ottawa, and our own staff, have found our culture to reflect our values. Recognition of the importance of integrating different perspectives and backgrounds has built our company – and Canada – into who we are today," - said Geoff Waddington, Chief Operating Officer.
Watch RealDecoy's full interview with Hire Immigrants Ottawa below.
RealDecoy is proud to be recognized by Hire Immigrants Ottawa. With this award, RealDecoy is in good company with Assent Compliance, RBC Royal Bank, and Shopify.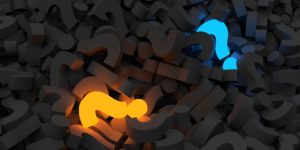 The insight and knowledge captured through RealDecoy's former Endeca Community is now available for download. Get it here!
Read More