RealDecoy, a global customer experience applications company, today announced it is the first company worldwide to achieve Oracle specialization for both Oracle Endeca Commerce and Oracle Endeca Information Discovery.
Oracle recently confirmed RealDecoy's specialized status designation for Oracle Endeca Commerce, which now complements its specialized status for OEID, and recognizes RealDecoy as the No. 1 Oracle Endeca resource globally.
"The real potential for online business success lies in the ability to leverage both the Commerce and Insight capabilities of Oracle," said Richard Isaac, President & CEO, RealDecoy. "These specializations place RealDecoy in a unique position to help our clients gain a significant competitive edge."
To achieve these specializations for Oracle Endeca, RealDecoy demonstrated exemplary delivery of projects, supported by positive customer references that are verified by Oracle. RealDecoy is widely seen both by Oracle and by customers as the Endeca subject matter expert. The company has completed more Oracle Endeca implementations than anyone else on the planet, and has the largest number of Oracle-certified Oracle Endeca Commerce and OEID implementation experts worldwide.
RealDecoy is a customer experience applications company delivering Commerce and Insight solutions with more than a decade of B2B, B2C and enterprise implementations. As an Oracle Gold Partner and Oracle Endeca Premier Global Partner, RealDecoy has touched about 25 per cent of all Endeca implementations ever undertaken. Many global brand names are now harnessing the power of massive data as a result of collaborating with RealDecoy.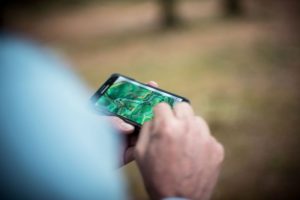 RealDecoy and RealDecoy partner Spatial DNA were at the 2018 Geo Expo in Kingston to talk GIS, business and the next frontier in technology.
Read More