Here, we explain how to leverage the various aspects of the Amazon storefront to elevate your store's visibility and appeal to your customers – without spending a dollar more on sales tactics.
By Michael Dann, Technical Manager
If the Amazon marketplace is the online equivalent to an offline shopping center, the Amazon storefront is the digital version of a shop window.  
As such, it's more than an obligatory product information page: it's a brand opportunity.
Retailers will be able to use Amazon to build customized storefronts to showcase their product assortments and draw in customers. Think of the Amazon storefront like a storefront display case, just online. With it, retailers can develop and establish the brand, while simultaneously organizing and optimizing product listings. 
The Elements of the Amazon Storefront 
Instead of mannequins and Christmas lights, the tools you'll use to draw in customers on Amazon are much more subtle.
Here, we explain how to leverage the various aspects of the Amazon storefront to elevate your store's visibility and appeal to your customers – without spending a dollar more on sales tactics.
Amazon Basic Listings: 
The product title, feature bullets and product description are the three essential sections of your product page used by Amazon to index products for ranking in search results.  
Professionally written and engaging SEO (Search Engine Optimized) content with high ranking keywords can help retailers convert browsers to buyers. 
Amazon Advertising: 
 There are three types of Pay Per Click (PPC) ads that are available depending on the type of account: 
Headline Search Ads

Product Display Ads

Sponsored Product A

ds

 
When designed and managed properly, PPC campaigns can help shoppers find products more easily and increase sales. 
A+ Pages for Vendor Central: 
With a Vendor Central account, vendors gain the ability to create customized feature-rich Amazon A+ detail pages that can help increase purchases by up to 10%.  
Enhanced marketing content equips you with additional tools to market your brand and image. By adding A+ pages to product listings, retailers can connect customers with the brand and provide them with additional product information. 
Product Descriptions: 
There's more to a product description than listing size, weight, quantity and colour. 
Entertaining, SEO-optimized product descriptions that keep your customer in mind can not only help retailer's products be discovered but also boost your conversion rate - great copy has been known to make businesses (Cards Against Humanity can attest to it). 
It's not all about the product itself, either. Buying guides ensure customers get quick and easy answers to their product-related questions.  
Product Data Management: 
Product data management is key to creating a better shopping experience. Few things infuriate customers more than feeling cheated or lied to, and inaccurate product information is a quick way to do that.  
As the retailer's catalogue of products grows, it's essential to ensure that product data is accurate, up-to-date and consistent.  
Product Photography: 
Great product photography plays a critical role in online sales. Product images not only showcase items, but they help customers understand exactly what they are buying. This means happier customers and less product returns.  
Also, without the ability to hold and touch a product, it's essential that companies provide the next best thing by allowing consumers to clearly visualize every aspect of a product.  
Image processing is also important. Even well-shot images can sometimes fail to project the desired picture quality. Lighting error is a common culprit, as are other technical problems like blemishes, stains and color mismatch. 
Related Post: I don't care who you are, your site needs better photos >> 
 Marketing Your New Store 
An integral part of your storefront's success is marketing it properly. It's easy to be lulled into a sense of complacency with Amazon's massive audience right in front of you – but just remember, just because they're in the same marketplace, doesn't mean they're necessarily buying from you. It's still just as crucial to show them the value of your products and your service. 
The good news is, marketing for your Amazon storefront isn't an entirely new science – just a digital spin on the skillset you already have.
Marketing for Amazon needs the same pieces: a discovery to understand your audience and craft the right messaging. A strategy that identifies the channels your target audiences uses most. A budget that fits your plans. Creative, original, impactful ads and storytelling to communicate with your customers.
The difference is, you'll be guiding customers to your Amazon store - you may need to spend more time getting customers used to a new platform on Amazon, or acclimatizing them to a new way of doing business with you.
For potential customers who don't yet have an Amazon account, you should be prepared to deal with the friction of the additional step of account signup.
Cheat Sheet: A Quick Guide Amazon Storefront Set Up 
Implement concise and structured titles : [brand] [sub-brand] [model] [category] [other information]

 

Pick categories

closely aligned to products

Manage the product catalogue by creating automatic rules and filters based on each item's ROI

 

Produce attractive visuals

 

Use relevant keywords in the product listings 

 

Use accurate, relevant and detailed product descriptions

 

Win the Amazon buy box

 

Design a marketing strategy with your Amazon storefront in mind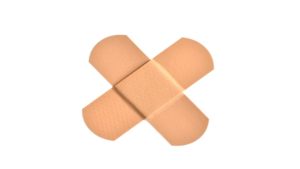 Find, and fix, issues with Oracle Commerce for improved customer experiences
Read More