B2B businesses buying online want a personalized experience on par with what the best B2C retailers offer.
The vast majority of today's empowered buyers are researching half or more of their work purchases online, according to a March 2015 report from Forrester. Vendor websites are a primary source of information.
That puts a lot of pressure on you and your team to ensure buyers can quickly access the complete, accurate and customized product information they need on your B2B e-commerce site.
Buyers want a personalized experience, on par with what the best B2C retailers offer. Why? To make their jobs easier.
A key starting point is the search function. When asked to cite the top features or functions they would most like from suppliers in the selling process, most buyers chose enhanced search functionality, according to a study published in November 2014 by Multichannel Merchant.
Suppliers are listening. The Multichannel Merchant study also found that almost half plan to improve search functionality on their websites over the next 18 months.
The question is whether your current e-commerce platform can deliver. It may require an overhaul, but that can be a hard pill to swallow, and understandably so.
Mid-market and larger B2B platforms are big and complex. Depending on your market vertical and your product offering, there could be hundreds of thousands of SKUs to manage, along with custom catalogues. You must weigh the potential ROI – in terms of improved conversions, increased order sizes and greater buyer loyalty – against the total cost of owning (and deploying) a best-of-breed enterprise-class commerce solution.
How urgent is the need to change? Many B2B businesses, especially those that dominate niche markets, don't face competitive threats from vendors. But dedicated e-commerce sites such as AmazonSupply.com and Alibaba.com are an increasingly serious threat to vendors in many verticals. It's become quite easy for buyers to find a better deal elsewhere online and complete their purchase in seconds.
As a B2B e-commerce professional, you understand your obligation to your buyers. Because they are often in charge of large budgets and making large purchases, it can take only one poor decision to cost them their jobs.
At the same time, buyer demographics are changing, and so are expectations as the next generation of buyers look for the kinds of efficiencies provided by digital commerce.
According to Forrester's joint survey with Internet Retailer of B2B e-commerce professionals, nearly 50 percent of B2B companies that are selling online expect that half or more of their total customer base will be buying online from them within three years. This is a demographic shift, driven by a web-savvy generation of B2B buyers that is replacing the old guard as they march off to retirement.
This has led many B2B e-commerce leaders to make a B2C-style look and feel a mission-critical priority for their businesses.
Whether it's five months from now or five years from now, your online presence will inevitably come to make or break your business. How long can you afford to wait to adjust to this new market reality?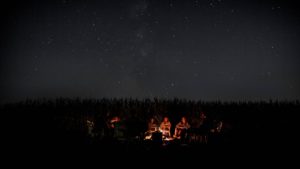 Elegant data visualizations are not the final stage of the data-discovery process. Rather, a discovery application should be seen as a story-telling medium that enhances the business user's experience.
Read More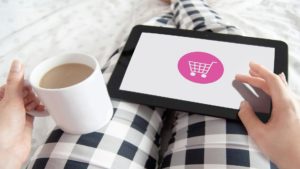 Amazon remains a dominant global player for vendors looking to expand to digital commerce. Here, we explain why, and how to determine if your products are a good fit for the online commerce giant.
Read More