Get Black Friday ready and make the most out of your website
Even the largest retail sites can be overwhelmed by Black Friday web traffic. Last year alone, there was $6.2 billion in online sales, a growth of 23.6% year over year. E-commerce is the future and there is no ignoring it.
Yet within this growth, it brings the huge concern of load testing to light. Media outlets have run countless cover stories on the sites that fail to live up to the surging traffic and crash as a result. Not only is this disappointing experience for customers but a huge financial loss for organizations.
Is your business prepared for Black Friday?
Don't be one of these cover stories. RealDecoy ensures that your Endeca site is up to the task, ready for record sales rather than another media headline bemoaning website fails.
Read our Black-Friday-Service-Brief to see how:
To stress-test your Endeca environment long before the madness happens.
Ensure a high-performance commerce web application with in-depth testing.
Create a comprehensive action plan for Black Friday readiness.
Achieve a world-class customer experience for the busiest shopping day of the year.
Looking to get your platforms prepared for Black Friday? Contact us to book a complimentary evaluation.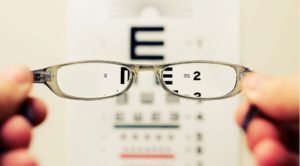 Oracle Endeca Information Discovery is not, strictly speaking, a predictive analytics tool. It does, however, give your business users an effective interface to feed powerful text- and data-mining engines, to ingest the results from those engines, and to interact with and visualize those results.
Read More