Increasingly recognized as leaders in digital commerce, RealDecoy delivers a one-of-a-kind user experience design workshop in Kingston, Jamaica.
By Farah Mohammed
RealDecoy Global recently partnered with the Jamaica Computer Society to hold a pioneer UX event that's creating enthusiastic fans of hard-hitting user experience design.
While in the United States and Canada, this event would be considered a home run, in cricket-savvy Jamaica, it needs to be regarded as a spectacular six!
The importance of UX design
Industry-wide, the importance of considering UX design is well-established, but it has still not gained a foothold in the daily practices of many regional businesses.
As experts in digital commerce and conversion, RealDecoy understands the vital importance of designing online experiences with the user in mind and wanted to hold an educational workshop that would cater to UX practitioners and entrepreneurs alike.
A hands-on, holistic approach
To do this, we took a holistic approach to the subject of user experience and partnered with our participants for a hands-on day that saw them designing their own UX solutions.
First, a COO perspective
RealDecoy Chief Operating Officer Geoff Waddington ensured business owners were involved from the start, addressing the entrepreneurial advantages of design. Investing in user experience isn't just a good technical move, but is a business investment: when companies make the effort to undertake thorough research and design, the result is an efficient development process and a deep understanding of their consumer's psychology.
A crash course in UX design
Ryan Lincoln, resident UX strategist, led the discussion, giving audience members a crash course in demystifying UX design. He guided an eager crowd through the UX process, from research and development to wireframing and high fidelity prototypes. Then Ron-Cey Kirkland, UX designer, stepped in, giving a practical, interactive demonstration of persona development.
For the next few hours, participants were split into groups and given a real-world case study to solve for themselves, and got to work armed with notepads, post-its and pencil crayons, facilitated by RealDecoy staff. (Participants were so engrossed with their task, they worked through lunch!)
A resounding success
The event sold out in less than a week after it was announced, and filled past capacity on the day. The event didn't just attract UX practitioners, but marketers, business analysts and project directors. The most common question the team was asked was, "When's the next workshop?"
RealDecoy Global has become a leader in identifying trends and anticipating the future needs of business in e-commerce, and the success of this workshop showed that businesses in the region are ready to take their digital commerce game to the next level.
The next step, of course, is answering the question: when's the next workshop?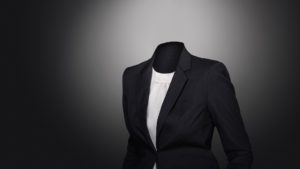 "Know Your Type" Application is a Powerful Personality Mapping System Based on the Ancient Enneagram.
Read More