Learn how QVC implemented Endeca Page Builder to empower its business users and gain corporate agility.
With 235 million households and little time, QVC needed a way to accelerate its ecommerce business, reducing what took days to hours. RealDecoy knew how.
QVC (Quality, Value, Convenience) is a U.S. television network and multinational corporation that specializes in televised home shopping, supported by a B2C e-commerce website.
QVC broadcasts to about 235 million households in six countries, and has annual revenues of around US$8.6 billion.
Business Goals and Challenges
With landing page categories on its website such as New Arrivals, HotPicks! Plus, Limited-Time Offers and Lunchtime Specials, it's easy to see that QVC's rapid-fire retail model can't afford a lag between what marketers and merchandisers want to do, and getting it done.
In 2012, QVC realized it needed a new agile e-commerce platform that their team could dynamically update and change, without phoning the IT department. It needed to reduce the time it took to customize e-shopping experiences from days to hours – or even to minutes.
In addition, QVC wanted the ability to maintain multiple search and merchandising strategies to best meet shoppers' needs.
Our Approach
A referral led QVC to RealDecoy.
An onsite discovery session and consulting with the business and technical teams led us to migrate to Endeca Page Builder. This stalwart platform has since been succeeded by Oracle Commerce Experience Manager, part of the Oracle Commerce suite.
(Why didn't RealDecoy and QVC opt instead for Oracle Commerce Experience Manager? It was summer of 2012, and the first incarnation of Oracle Commerce Experience Manager was just about to hit the market. But no first release of a new software platform is without its break-in period of glitches and bug fixes. To avoid settling cracks, we agreed on the proven platform.)
The RealDecoy team prides itself on collaborating with our clients over the long term to achieve the best business outcomes. As part of its Endeca Page Builder implementation with QVC, RealDecoy handled the essential task of search tuning and developed complete documentation to empower QVC's technical and business users.
We didn't just give the QVC teams a basket of fish, it taught them how to fish.
The deployment included the development, testing and delivery of 10 Endeca Page Builder standard cartridges. These included:
Search Box
Spell Correction (Auto-Correct and DYM [Did you mean])
Breadcrumbs (search results are displayed with the string of actions that were taken by the shopper to customize their search)
Pagination
Results List
Type Ahead
Sort
Record Spotlight (Three Records)
Record Spotlight (Single Record + Image)
Content Spotlighting
RealDecoy also customized seven additional Endeca Page Builder cartridges related to navigation and search in support of QVC's stated business goals and objectives.
Results
Two years later, the QVC business and technical teams are steady hands at the helm of Endeca Page Builder. With our ongoing support, there is a clear migration path to upgrade to the most current version of Oracle Commerce Experience Manager - and any of the other e-commerce tools available as part of Oracle Commerce - if QVC decides to make that change.
QVC's business team has gained the granular control it needs to streamline process workflows, and reduce its reliance on its IT department. Less time and fewer resources are tied up in manual configuration, and marketers and merchandisers can quickly update experiences. With our help, QVC has the agility to stay ahead of a rapidly evolving retail environment.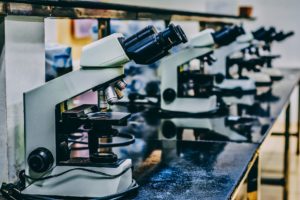 Starting from an already clean design, how did RealDecoy improve the user experience on CCRCanada.com? By giving users what they're looking for.
Read More