Discover how RealDecoy helped Lands' End drive online profitability in B2C and B2B with Oracle Endeca Commerce.
Far from its roots as a sailboat company, world-class brand Land's End boasts a dynamic business model and a successful B2B arm. To keep their service flexible and manageable, without slowing their IT department, they turned to Oracle Endeca and RealDecoy.
Land's End began in the 1960s as a sailboat equipment company. Today, it commands annual revenues of about US $1.56 billion, specializing in casual clothing, luggage and home furnishings.
Catalogue mail order still brings in an important contributor to revenue, complemented by a growing e-commerce channel and retail outlets spread across the United States, Europe and Japan. And today, online sales rake in around 20% of their sales
Business Goals and Challenges
The retailer's print catalogue remains a primary sales tool. Consumers will often decide on a purchase before they get to the Land's End website. Thanks to their two-pronged approach, the retailer drives sales conversions that were about twice the industry average.
Lands' End also faced unique challenges managing the complexity of the aggregated SKUs in its catalogue – instances where specific items come in various colour and size options. These data management challenges were further compounded by the company's healthy B2B business supplying school uniforms. In addition to the various size, style and colour options typical of general apparel retail, Lands' End must also stock inventory that meets the diverse and exacting dress code requirements of its B2B clients in the education sector.
To address all these needs, the business and technical teams wanted a new e-commerce platform with improved search and navigation capabilities that would not be reliant on custom development by the IT department. They wanted to empower business users – marketers and merchandisers – to have more control over landing pages, that complex product catalogue, and cross-selling and promotional opportunities.
Our Approach
Lands' End turned to Oracle Endeca Commerce, and needed experts to get it working smoothly and rapidly. For implementation, Oracle recommended RealDecoy because of our extensive experience integrating Endeca in B2C and B2B environments.
Although RealDecoy was talking the wheel, we also offered a flexible engagement model, which the company wanted for its team to take control of certain aspects of the implementation.
Results
Two years later, Lands' End's new Oracle platform is driving increased profitability and a more stable revenue stream. A key area of focus with the implementation and tuning of the system was Search Engine Optimization.
The site now features elegant navigation that is SEO optimized, with much-improved guided search and a better customer experience, all of which nurtures organic traffic growth.
A very small team of merchandisers can now manage a very large number of landing pages with few performance issues, and easily maintain a complex product catalogue. Their time is used more efficiently, and the IT department spends less valuable time maintaining on platform maintenance.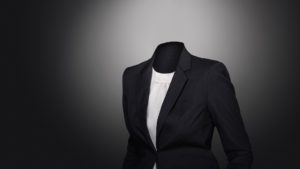 "Know Your Type" Application is a Powerful Personality Mapping System Based on the Ancient Enneagram.
Read More