Evaluate which is best for your business in this side-by-side comparison.
Trying to decide on an e-commerce platform?
It's an evaluation not to be taken lightly, considering most retailers report conversion rates in the low single digits (Forrester, The State of Online Retailing 2016).
The comparison table below details eight key areas that marketers and merchandizing leaders look at when evaluating e-commerce platforms.
It will help you understand how the products differ and which one makes most sense for your business.
Your choice may come down to your need for flexibility, budget and individual requirements.
Considerations

Oracle Commerce Cloud

Magento enterprise edition v.1.X

Demandware Cloud Commerce

Your Business Type
A platform tailored to your type of business helps you get the most out of your investment.
Midmarket retailers
B2C and B2B midmarket to enterprise
Large midmarket and enterprise retailers
Average Cost (USD)

Consider impact of all potential expenses to ensure an accurate Total Cost of Ownership.

Implementation - Varies with technical complexity

Annual Recurring Expenses - Based upon frequency of upgrades and complexity of enhancements.

Implementation

~$125K

Licensing

RealDecoy estimates an average of ~$250K annually with Oracle's usage model or 4% (list cost) of your monthly sales with Oracle's revenue share model.

Oracle's Customer-to-Cloud program offers price advantages.

Annual Recurring Expenses

~$175K for professional services.

Implementation

~$325K

Licensing

$18K annual license per server.

Note: Magento 2.0 is charged on a tiered % of Gross Merchandising Volume (estimated at 0.3% – 3.2%)

Annual Recurring Expenses

~$35K for hosting.

~$175K for professional services.

~$160K for internal IT labor.

Implementation

~$400K

Licensing

$700K average annual subscription cost.

Vendor typically takes 1% to 3% of monthly sales as part of its shared-success model.

Annual Recurring Expenses

$250K-600K for professional services.

Average Speed to Market

Going live faster with a modern e-commerce solution helps you drive more conversions sooner.

12-14 weeks
12-16 weeks
12-14 weeks
Scalability

If your e-commerce solution doesn't support peak periods and rapid growth then you're putting revenue and your corporate reputation at risk.

Forrester says Oracle Commerce Cloud has "high availability and elastic scalability across a mature, global cloud infrastructure."
Forrester says v.2 brings an updated architecture and enhanced performance during peaks.

v.1.X can scale effectively although its performance and reliability is dependent upon the selected infrastructure (on-premise vs. managed hosting).

Proven performance at scale, trusted by enterprise class retailers with massive catalogs. Gartner says its "clients and reference customers often commend the platform's reliability."
Ecosystem
(as of July 2016)
Built on the proven architecture of ATG and Endeca technologies that have powered the e-commerce experience of top-tier retailers for over 15 years.

Oracle Cloud Marketplace starting to offer some widgets that extend core capabilities of the product.

Opportunity for tight integrations with Oracle's CX stack to strengthen customer engagement.

The top e-commerce software used by the largest e-retailers, including 3,100 paying enterprise merchants.

8,400 extensions in Magento's Connect marketplace available to extend platform capabilities for maximum ROI.

Early days for Magento 2 means older platform extensions may not get updated or be available, possibly limiting customer experience in short term for v.1.x customers that make the jump to v.2.

That said, over 200 certified extensions and partner applications were released with v.2.0 in Nov. 2015.

49 customers operating 1,590 e-commerce sites. Services 52 of the Internet Retailer Top 500.

Potential lag in time to market with demand exceeding partner availability.

Acquired by Salesforce in June 2016, opportunity to integrate with Salesforce technology stack for improved customer experience.

Solution Partner Network
Continuously adding new technology and solution partners. Many existing Oracle Commerce On-Premise implementers are expanding capabilities to service cloud customers.
70,000+ developers globally. Caution still required when selecting implementers or extensions.  Gartner said its implementation partner network "previously suffered from an inconsistent level of experience, training or quality."
Gartner says it has a "robust partner network, with over 275 unique partners." Its LINK Marketplace offers services and technologies to extend core capabilities and drive more revenue.
Innovation & Agility

Drive conversions and customer experience with a modern architecture and feature set. Enable your team to roll out campaigns and site enhancements quickly

 

A multi-tenant SaaS platform. It's a modernized architecture of Oracle Commerce On-Premise. Enables customization without compromising automated upgrade path.

Automatic upgrades ~5x annually means more time for innovation and conversion strategy.

Robust releases incorporate customer feedback, bring product closer to matching feature set of Oracle Commerce On-Premise.

Trusted, open-source platform.

Infinite customization potential, manage your own code, don't wait for one-size-fits-all feature updates, highly extensible.

v.1.X customers must consider costs and benefits of Magento 2, which Forrester says is fundamentally a new platform.

Built on open multi-tenant cloud architecture, enables retailers to customize as needed without compromising the automatic upgrade path.

Automatic upgrades ~5x annually means more time for innovation, conversion strategy or other value-adding projects.

Key Strengths and Gaps as of July 2016

Exceptional control over storefront branding and UX.

World-class search and merchandising grounded in Endeca technology to boost conversions and order value.

Excellent business user tooling to roll out campaigns and promotions in days, not weeks.

Does not yet offer multi-site or complex B2B merchandising rules.

Dynamic merchandising and customer targeting, automate emails to customers who abandon their cart, built-in product reviews platform.

Manage multiple sites across markets to accelerate growth.

Note: v.2.1 comes with Elasticsearch, cutting-edge site search technology that drives conversions.

More complex promotions, merchandising and site enhancements require developer intervention and may slow time to market.

Engage customers throughout their buying journeys with a single unified platform that includes multi-site e-commerce, order management and point-of-sale out of the box. Streamlines sales, operations, and fulfillment.

Target shoppers with personalized email messages and on-site product recommendations to drive revenue.

Basic site search capabilities.

Acquisition by Salesforce means uncertainty for the product roadmap and integrations with non-Salesforce products.
Need help assessing which e-commerce solution is best suited to your business requirements? Want to assess the viability of platform migration? Contact RealDecoy to ensure your solution is certain to drive conversions and revenue.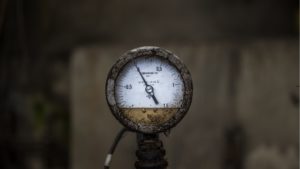 There's a big difference between merely responding to past buying patterns and catering to a consumer's genuine and continuing interests.
Read More