Subscribe to our
email list
Placeholder subtitle text
With its new cloud-based offering, Oracle has dramatically reduced the technical complexity of implementing a robust e-commerce platform with the capabilities that today's B2C and B2B buyers demand.
When technical complexity is removed, resources are liberated and can be invested where they can drive additional business value. At RealDecoy, we believe that emphasis should be on customer experience, or CX.
Companies that take to the Oracle Commerce Cloud will still need a service partner in addition to support from Oracle. This must be a team with deep expertise, drawn from scores of installations, to ensure implementation at all phases is done right.
But while most service patners are strong on the technical details (i.e. strong in Oracle ATG Web Commerce), few have the know how to create a dynamic and positive customer experience that will drive customer loyalty, more sales and larger carts at checkout.
When it comes to choosing an Oracle Commerce Cloud service partner, companies are well advised to consider a different set of criteria than they would use to select a service partner for a traditional Oracle Commerce build.
They need a partner that, in addition to a strong grounding in the technical aspects of Oracle Commerce, has a CX-applications focus to ensure search and site navigation are optimized for a positive user experience. As new functionality is rolled out for Oracle Commerce Cloud to improve search and personalization, this CX-focused partner will be ready to lever the full power of each product enhancement.
Five tips for choosing an implementation partner
They need to know the business: A service partner must have experts who understand the e-commerce landscape in the company's industry, how it works and its pain points.
They must be familiar with applications of a similar size and scope: The size of the project in question often matters more than the size of the company's operation. A partner must have proven CX expertise with comparable projects.
They must have internationalization experience: Any business with an e-commerce presence is global by default. If sales routinely cross borders, a company must be able to provide the same degree of CX in all relevant languages and currencies.
Their support is essential: What kind of support does the service partner offer? Due to the service model for Oracle Commerce Cloud, it will be the Oracle team that will provide most day-to-day support. However, for specialized implementations and customizations, companies will need a reliable partner that has a strong working relationship with Oracle and can work seamlessly in parallel with its team.
They are invested in CX for Oracle Commerce: A partner that's actively involved in Oracle communities, and brings a proven track record for CX-centric implementations, is one with a finger on the pulse of Oracle Commerce product users. It's the kind of partner that can help a company navigate the Oracle Commerce Cloud ecosystem as it continues to evolve.
Oracle Commerce Cloud is launching with a focused set of capabilities – new features and functionality will be added over time. Businesses will need a service partner with the CX applications focus and expertise to optimize the platform in its current form, with a design architecture that can easily scale and evolve as this Cloud service grows.
RealDecoy is that partner. We are the first and only Oracle Platinum Partner, known for its specialization in the CX and personalization capabilities of Oracle Commerce, with more than 200 successful engagements in the past decade.
And unlike many service vendors, RealDecoy is not just a technical body shop. We take the time to learn about a retailer's business, to understand what it needs and, more importantly, what it doesn't. Our approach ensures a faster and more cost-effective path to launch that doesn't waste time and resources on needless site features.
Contact RealDecoy today to discuss how we can help you leverage Oracle Commerce Cloud to drive your desired business outcomes.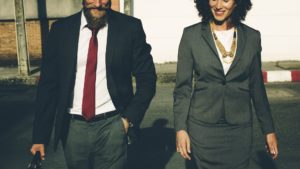 Implementing Oracle Commerce Cloud demands a different focus than a traditional approach. Find out why!
Read More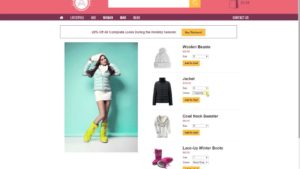 Inspire deeper connections between customers and products with the first and only fashion lookbook widget for Oracle Commerce Cloud.
Read More