Open-source framework Apache Hadoop has set a new standard for the distributed storage and processing of massive data sets.
Open-source framework Apache Hadoop has set a new standard for the distributed storage and processing of massive data sets. It's become the toolset of choice for mid-size to large organizations across industry verticals.
But if you have invested in a Hadoop cluster, how do you get a faster return on that investment?

Taming the data lake
Big data is all the rage these days, promising to remake industries and yield insights that will propel a business to new heights. But the more data you have, the more likely it's ending up derelict in a data graveyard.
We understand your data lake can be deep, dark and hard to navigate. There is a disconnect between the potential of big data and the reality of trying to unlock meaningful value from it. Even Forrester Research says "big data rhetoric is at an all-time high" in its report, Reset on Big Data.
These challenges can be tamed with data visualizations and intuitive processes. These tools empower non-technical users and data scientists to better understand their business and provide recommendations that drive corporate goals.
Customized deep statistical analysis can be carried out, without having to go through multiple development cycles. Someone who doesn't know much about data wrangling can quickly find the answer to a question in your Hadoop cluster, generate a report, and provide a next step in support of your organization's objectives and goals.
A quick review of Gartner's February 2015 Magic Quadrant for Business Intelligence and Analytics Platforms reveals a variety of technology options to help tame your data lake – each with their own strengths. At RealDecoy, we've solved customer challenges using Oracle data insight technology for a number of years and believe Oracle Big Data Discovery is worth a look.
Enter Oracle Big Data Discovery (BDD)
Oracle calls BDD the "visual face of Hadoop." It is billed as a visual and intuitive product that enables you to lever the power of Hadoop and turn raw data into business insight, without having to learn complex products or rely solely on specialists who are in short supply.
Oracle has designed BDD to be the answer for organizations that feel they don't have the talent on the payroll to run big data and analytics on an ongoing basis. Oracle is also targeting an apparent skills shortage – according to a study it quotes from McKinsey Global Institute, 140,000 to 180,000 data scientist positions will remain unfilled by 2018.
Despite BDD's ease of use and functionality for the business user, the initial implementation can be challenging and complex. That's where an experienced integration partner like RealDecoy comes into the picture. BDD is the successor of a legacy data insight product, Oracle Endeca Information Discovery (OEID).
We've been under this hood before
Oracle awarded RealDecoy specialized status for OEID. RealDecoy is also a Cloudera Silver Partner. We have hands-on experience working with Hadoop. This gives us a distinct edge when it comes to understanding the intricacies of BDD and steering your team with confidence through implementation, as well as ongoing support.
In fact, RealDecoy was already squeezing BDD-level performance out of OEID years ago. Take our work with a F500 company.
We took 270 million pieces of structured and unstructured data critical to real-time decision-making and created an agile system. This delivered the insight and rapid response time to sharpen this company's competitive edge against its rivals. With our customizations, OEID could handle a records index 10 times larger than it was designed for. Database query response times were slashed from eight hours to as little as 17 seconds.
To say this wasn't easy is an understatement. If we'd had BDD then, we could have delivered what this client needed far faster and more affordably.
What is a return on your cluster investment worth?
BDD allows you to dig into what lies beneath the tip of the iceberg. It helps your business users quickly surface areas of strategic importance.
Our business technology specialists can then help transformdata-driven strategies into defensible action plans that will drive your organization's desired outcomes. Our services include expert support for data extraction, transformation and loading (ETL) as well as data curation.
Is management expecting more from your Hadoop cluster than it is delivering? We would be happy to discuss if BDD is the solution you need. If it is, we can help you be up and running within a week, saving you from months of costly development cycles that have been the industry norm.
Contact us to talk about getting the most out of your cluster investment.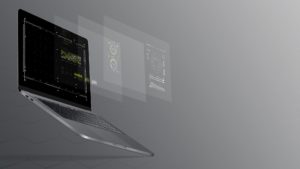 Watch this video to see visual examples of the three website search features B2B buyers demand most — the ones you can't ignore.
Read More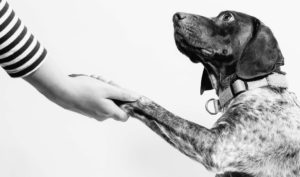 The European Union's General Data Protection Regulation—or GDPR—will forever impact the way we deal with data. It affects you and how you configure your Google Analytics (GA) account. Read on and find out how.
Read More