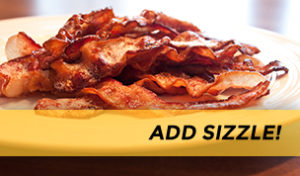 Treating online shoppers generically is a key reason why many online retailers, even some of the world's largest, struggle with customer loyalty, conversions and average order values at checkout. E-commerce sites that return irrelevant search results and deliver limited personalization are the big offenders.
If your current e-commerce platform isn't cutting it, then there are generally two options to improve that all-important customer experience (CX): A costly rip-and-replace to swap one vendor's technology stack for another, or selecting search and CX solutions that can be integrated with your existing e-commerce investment.
Option #2 is obviously the least painful and disruptive for your business, provided you put your trust in the right options. At RealDecoy, we believe the best options available today for mid-market and enterprise-class B2C and B2B retailers reside within Oracle Commerce.
Oracle has integrated ATG Web Commerce and Oracle Endeca Commerce into one powerful platform, Oracle Commerce. ATG powers the product catalogs, pricing, customer service and foundational CX elements.
The more advanced CX capabilities -- what differentiates many of today's top online retailers from the rest -- come from Oracle Endeca Commerce, which includes Guided Search and Experience Manager.
Guided Search allows business users to dynamically present online shoppers with refined search options and display products based on a shopper's real-time search and navigation selections. Experience Managerfurther enhances the contextual relevance of search results through triggered cross-sells, up-sells and much more. These two technologies are now known as Oracle Commerce Guided Search and Oracle Commerce Experience Manager, respectively.
Either together or separately, Oracle Commerce Guided Search and Experience Manager are like a side of bacon – they go well with just about any dish with which they are paired. They're both powerful components within the Oracle Commerce platform and many organizations choose to integrate one or both of them with their existing base e-commerce platforms. Integration is not a technical nightmare that's hard to swallow.
How are we so sure? RealDecoy has successfully integrated Oracle Commerce Guided Search and Experience Manager more than 100 times with a diverse array of foundational technologies that all work together to power an effective e-commerce solution. We're not only recognized as a full-service Oracle Commerce expert, but also as the No. 1 Oracle Endeca resource globally – backed by our Specialized Status for Oracle Endeca Commerce.
Here is a brief overview of three of those implementations:
Homeowners helping homeowners
Home Hardware Stores is Canada's largest dealer-owned hardware, building materials and furniture cooperative. It has always prided itself on offering an online catalogue where people could research their needs before visiting their local store to make a purchase. But as big-box retailers expanded into its small-town markets with full e-commerce capabilities, Home Hardware had to evolve its online offering.
As a stopgap, Home Hardware chose a SaaS-based platform called Shopatron to implement a basic e-commerce capability. It then turned to RealDecoy to layer Oracle Commerce Guided Search on top of Shopatron to improve CX. The added challenge here is that, unlike a big box chain, individual storeowners can set prices at the local level.
The hand off between the two systems has proven to be seamless. Oracle Commerce Guided Search provides the personalized search experience for consumers, and the means for stores to display prices specific to a customer's location. When a customer wishes to check out, the data from their shopping cart is exported to Shopatron. Within weeks of launching this new integrated system, Home Hardware's online sales were double their forecasts.
The 'JetBlue of Mexico'
ABC Aerolineas, better known as Interjet, is a groundbreaking airline headquartered in Mexico. Customer engagement, and offering a superior customer experience, is central to its business philosophy.
It faced challenges, however, to translate that standard of service to its digital experience. With more than 73 per cent of its sales now transacted online, this was a situation that could not be allowed to persist. The basis of Interjet's digital system is a high efficiency scheduling and booking system. While this system is quite robust on the back-end, it simply lacked the front-end functionality Interjet required to provide a more dynamic and personalized CX.
RealDecoy is currently helping Interjet develop and implement a complete Oracle Commerce solution that includes Experience Manager, Guided Search and ATG Web Commerce to achieve that desired digital experience on the front-end, and work seamlessly with the existing deployment of the back-end.
This approach proves, once again, that this kind of integration is feasible and reasonably easy to accomplish with the Endeca components of Oracle Commerce.
A top food redistributor
One of the largest food redistributors in the U.S. is known for linking manufacturers with local distributors, and specializing in less-than-truckload (LTL) quantities. The company undertook a redesign of its B2B e-commerce portal to improve CX and usability to make it easier and more intuitive for customers to place orders.
The RealDecoy team collaborated with the company to integrate Oracle Commerce Experience Manager with its homegrown, backend system for checkout and transaction processing. Two of the key features developed were improved keyword search functionality, and the ability for customers to create, save and retrieve custom order lists based on product SKUs.
The company is set to improve conversions now that it has empowered its buyers to purchase products in a way that's tailored to their needs.

Learn more
Contact us to learn more about how the foundational components of Oracle Commerce can add sizzle to your existing e-commerce platform, without giving your business a fit of indigestion.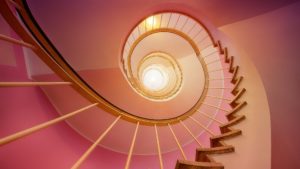 Upgrading Oracle Endeca Page Builder to Oracle Endeca Experience Manager drives conversions and improves customer experience. Learn how RealDecoy can help.
Read More