Amazon remains a dominant global player for vendors looking to expand to digital commerce. Here, we explain why, and how to determine if your products are a good fit for the online commerce giant.
By: Michael Dann, Technical Manager
A leading soft drink manufacturer has crafted a unique product, built customer loyalty and found the price point that drives earnings and keeps customers happy. 
Like many customers today, a large part of their client base lives far away from distribution centers. So far, individual independent retailers have acted as middlemen, but they find the distribution process expensive and are often frustrated by incorrect order sizes, delays in sales and third-party pricing that hikes the competitive cost of their product.  
Additionally, their customers want access to more of the company's products and are frustrated by the limited selections they find in outlets.  
The manufacturer knows it has huge sales potential but negotiating with third party vendors is time-consuming and sometimes fruitless. They don't want to damage the relationships they've built with the third-party vendors they have, and they don't have the capacity to build a distribution channel to every community that wants direct access to their products.  
They needed to know the best way to get their products to their consumers. They turned to RealDecoy for analysis and assessment, and for them, we recommended turning to Amazon.
What is a Marketplace? 
Marketplaces, both online and off, are essentially the same thing: a space where retailers and consumers come together to buy, sell or exchange goods and services.  
 The value of an online marketplace hinges on its user base. The more visitors there are, the higher the sales potential for vendors. Marketplaces are a particularly efficient channel because their ease of access not only brings in considerable traffic, but it increases brand visibility: even shoppers looking for something else are exposed to other products while browsing, often with reviews and recommendations alongside them. In 2015, the Ecommerce Foundation estimated that big marketplaces such as Amazon, eBay and Alibaba would account for 40% of worldwide online sales within the next five years. 
 Amazon is the World's Leading eCommerce Website. In 2018, it brought in USD 232 billion in sales.  
 An online marketplace is an excellent sales channel for qualified traffic, with a higher purchasing intention than price comparison engines. The brand image and marketplace's popularity and traffic are highly beneficial. The marketplace makes sales cycle management tools and payment management tools available for retailers.
Any company or individual looking into establishing a presence on an online marketplace should keep a few things in mind before making the jump.
Want to know more about the digital commerce world? Click here to learn more about online consumer behavior.
What to Look for in a Marketplace 
​ Not all marketplaces are created equal. The best marketplaces offer more than a checkout process. They also support: ​ 
Marketing campaign management (Coupons, pay per click, bidding competition, advertising space) ​

 

Personalization​

 

Keyword search​

 

Shipping tracking​

 

Flexible pricing rules​

 

Product offer visibility

 

Easy & secure payment transaction channels​

 

Affordable fees

 

SEO

 

Analytics or analytics integration

 
Fees & Pricing 
Access to such a big market comes at a price. But you should be sure you're not overpaying.
To limit the cost to the end customer, an online marketplace must have reasonable rates and pricing models. On all channels, the sales commission charged is for the item price and shipping price (excluding tax). Commission rates typically vary across product categories. 
Amazon charges a per item fee for each sale if you register on Amazon as an Individual Seller;  Amazon has two available seller profiles. For clients who are interested in selling under the Grocery category, a Professional profile is required. There are no referral fees charged.

Store Policies 
All marketplaces have rules and restrictions for each product category. Knowing them helps determine if there's a fit.
Being the behemoth that it is, Amazon has specific requirements to ensure quality control.  
For example, Amazon requires that all items labeled as food be properly prepared, packaged, sealed, and labeled. All grocery products should be labelled as new and should fall within the policies of the FDA as well as all federal, state and local laws.  
Products that are packaged as multiple items each require an expiry date.
All foods shipped should be protected from contamination, spoiling, melting, and damage. Amazon also requires that grocery products be approved before listing.
Each category will have its own bars to meet in terms of standards, and companies considering an online marketplace should factor the cost of meeting these standards into their strategy and production processes.  
Amazon also requires that sellers have consistency in selling their products. Sellers need to maintain less than 1% rate of defects in orders. Their cancel rate should be less than 2.5% of their total products and their late shipment rate should be less than 4%.
Tools for Sellers 
Another way marketplaces increase sales is through selling advertising space, such as banners, partner brands, product advertisements. They also have other supplementary tools to help sellers boost conversions, like order management, stock management, and shipping and payment channels.
Amazon Fulfillment (better known as Fulfillment By Amazon) is an additional service from Amazon which allows product storage and delivery using the Amazon logistics network – a significant help. Amazon stores products, and packs and ships them, and provides customer service.  
Products listed under FBA are also eligible for the free shipping that attracts many consumers, and are stamped with the Prime logo, which carries a lot of weight and consumer trust.  
Registering as a seller on Amazon.com has unparalleled reach – accounts here can also sell to marketplaces in Canada and Mexico, opening huge swaths of physical territory to sell to. 
Marketplace Support 
Vendors know that customer service isn't about strictly buying and selling, but customer interaction and relationship management.
Buyer and seller support are critical for any successful B2C relationship. Knowing and understanding the appropriate response to any given issue can make or break a company's success, regardless of product quality. 
This goes beyond replying to online inquiries and friendly service, but quick action when necessary. Any brand that has been at the wrong end of an irate customer review knows the damage that can be done by sluggish or unsatisfactory responses. 
Amazon understands this, and allows its sellers to have flexible return policies. However, third-party sellers must either provide a return address within the United States, provide a prepaid return label, or offer a full refund without requesting the item be returned. ​Seller support is offered 24/7 via the Seller Central which is provided to Amazon merchants.
Distribution Logistics 
The fee paid for Amazon Fulfillment covers some core services: storage, picking up, packing, shipping and customer service.
While this seems comprehensive, vendors should keep in mind additional services that they may want to consider. For example, storage over the long term attracts additional charges, as does overstocking inventory. It is imperative to know and understand these costs and how they might impact the cost of doing business.
Here, Amazon provides a list of optional fees, optional add-on services and the mandatory additional fees that come with Fulfillment by Amazon.
Optional Fees: FBA Inventory Storage Overage Fee​, Long-term Storage Fees​, Removal Order Fees​, Returns Processing Fees​, Unplanned Service Fees
Optional Services: Amazon Partnered Carrier program, FBA Subscribe & Save​ , Multi-Channel Fulfillment, FBA Label Service, FBA Prep Service, FBA Repackaging Service, Inventory Placement Service, Manual Processing Service
Mandatory Fees: Nonrefundable Monthly Subscription Fee, FBA Fulfillment Fees, Monthly Inventory Storage Fees
Why Amazon: 
Today, there are numerous online marketplaces. Amazon continues to dominate the market, and is a first port of call for retailers looking to manage their own online sales channel.
In summary, the pros of using Amazon are: 
Using Amazon gives manufacturing companies the option to test new markets simply and quickly. ​Amazon comes with a client base ready and waiting for vendors.


 

Based on Amazon's reputation, they can improve online credibility in terms of security and reputation. Amazon is one of the world's most recognizable brands and names – the mere fact that a brand is affiliated with Amazon lends it legitimacy, a key factor in successful digital commerce.


 

Amazon is the #1 most visited marketplace. Increased visibility means higher traffic, which allows manufacturers to sell more products and clear out stock more easily. ​


 

Amazon has various management tools (order, stock, sending and payment) to help with their Digital Marketing and Commerce. ​

 

Thinking of taking your business online to Amazon, but want to make sure you're making the right decision? Already started the move, but want guidance while you do so? RealDecoy is proud to be able to offer our clients thoughtful, personalized expertise and ensure we transition your business to the best eCommerce solution for you, whatever that may be. Get in touch today!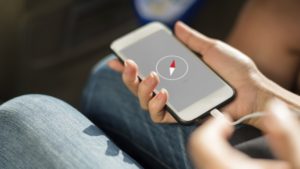 Learn how Indoor Mapping technology could serve as the missing link to track consumers across all the digital and human touch points in your business that lie between their desire to buy and their final purchase.
Read More