If customers can't find what they want, when they want it, they will walk. It's as simple as that.
Search tuning is key to ensure a positive customer experience. If customers can't find what they want, when they want it, they will walk. It's as simple as that. On the other hand, a positive customer experience will not only attract and retain customers, it can lead them to buy more, more often.
Whether you're using a legacy ATG or Endeca product, thinking of migrating to Oracle Commerce, or using Oracle Commerce right now, search tuning is a table-stakes activity you need to master in order to set up your e-commerce platform for CX success.
The following tips are based on our experience tuning e-commerce sites for over a decade.
1.       Be proactive.

Don't wait until your vice-president is harassing you about declining conversion rates and products he or she can't find on your site. Consider this regular maintenance, just like oil changes and brake inspections on your car. Plan to do it every six months, three to six months ahead of a major holiday shopping season or after a wholesale changeover in your catalog.
2.       Optimize your metrics.
First, consider which KPIs are most important to your business. Then, seek to gain consensus on the search terms that are most relevant to your audience as well as your KPIs. Delighted customers translate into more conversions. If you fail to think metrics first, your tuning efforts won't be aligned to your most important objective, which is driving revenue. Anecdotes don't fly; you need hard numbers.
3.       One size doesn't fit all.
Yes, it's all about pleasing the customer, but the wants of your audience can vary depending on the time of year, the time of day and even the weather.
The only way to address it all is to take a holistic approach rooted in a single, consistent and standardized search-tuning process that uses a structured methodology. Don't chase one problem after another. The "stomping brush fires" approach tends to create more problems than it solves. You can't just tune a subset of your catalog, you must tackle a broad swath of it at once.
Consider, too, cross-platform variances. Your audience may have different needs depending on which platform they are using to access your site. For example, consumers who comparison shop with mobile devices while in a bricks-and-mortar store may be looking for different information than when they were sitting at home in front of their PCs.
4.       Look beyond relevancy.
Your toolsets must be optimized for more than just relevancy for the sake of relevancy. Relevancy alone will only get you about 80 percent of the way to where you must go. You need to configure toolsets – things like thesaurus entries and spelling dictionaries – so they're more intuitive to help capture the last 20 percent.
For example, if I search "GPC", I want my search results to also display all references to "Genuine Parts Company." If I search "laptop," I also want to get all "notebook" hits. On the other hand, if I run a plumbing supply business, I probably want the search engine to ignore "pipe" in the search term because that's likely to pull up every item in the catalog.
5.       Understand it's a subjective process.
We've already stressed the need for consistency, structure and standardization. Not only does this provide control over which search terms you use to guide the tuning process, it also helps you manage the highly subjective process of grading those terms.
A search-tuning exercise requires a variety of opinions to yield effective results. Assemble an internal team of subject matter experts from all relevant areas of your organization – products, sales, marketing, customer service and so forth. To ensure consistency over time, the same individuals should be part of subsequent search-tuning exercises.
And don't forget, you likely already have data you can lever to aid the process without embarking on new and costly data collection exercises such as focus groups. Any analytics you have related to site traffic, buying patterns and customer satisfaction can enable the process. But it must be quality data. Driving a search-tuning exercise with poor data is a waste of time and money.
It isn't easy, but we can help
If this all sounds daunting, don't feel bad. Search tuning is challenging and difficult. It isn't easy to look objectively at the nuts and bolts of your e-commerce site when you are so familiar with it. But the businesses that do commit to a regular search tuning schedule, and have learned to do it effectively, are the ones that out-perform their peers, quarter after quarter and year after year.
You don't have to tackle this alone. RealDecoy can help. We've learned how to streamline this process as much as possible to reduce the number of iterations it will take to turn your site into a high-performance machine. And we elevate the process beyond widgets to ensure the customer experience, and the customer satisfaction that will drive revenue, drives the process.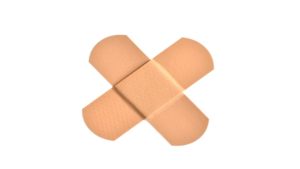 Find, and fix, issues with Oracle Commerce for improved customer experiences
Read More