Businesses Gain Real Control Over Oracle Commerce with Progressive Implementation Strategy & Toolset from RealDecoy
RealDecoy, a customer-experience (CX) applications company delivering Commerce and Data Insight solutions, brings a new and progressive approach to Oracle Commerce implementations that delivers more and costs less than the traditional business model practiced by many systems integrators.
"Many large systems integrators and Oracle Commerce implementers either deliver quickly and poorly, or design deployments to make the client dependent on them for ongoing maintenance and upgrades," said Richard Isaac, President & CEO, RealDecoy.
"Businesses ultimately lack control over their own implementations. This deprives them of the agility to respond quickly to the needs of their customers, and leads to cost overruns and protracted time to market."
RealDecoy's work with two brand name customers is proving effective at shifting this traditional balance of control. These customers are untethering themselves from being overly reliant on RealDecoy's resources for the long term.
Shifting control
A major supplier of plumbing products has become master of its e-commerce domain, able to independently handle the regular maintenance and operation of its e-commerce platform, and seamlessly integrate the custom development work it chooses to outsource to third-party developers. Releases that occurred on a monthly or even quarterly basis now happen weekly.
A multinational media and publishing company is overcoming the challenges of being a "house of brands" with multiple e-commerce sites for its various divisions. Three different home-grown content-management systems are being integrated into a single common platform that is accessible to the non-technical business user and allows each brand to present a customer-facing e-commerce portal that is distinct from all the others.
The power is in Real.Ctrl
RealDecoy has made all this possible with its new proprietary toolset that leverages an Oracle ATG Web Commerce framework to dramatically simplify Oracle Commerce activation, implementation and maintenance through automation.
Called Real.Ctrl (pronounced "real control"), this new toolset is unique in its ability to automate all the core operational, administrative and functional testing inherent to an Oracle Commerce implementation.
Real.Ctrl makes RealDecoy the strongest boutique partner for any brand interested in a CX-centric implementation of Oracle Commerce. The combination of RealDecoy's advanced technology and CX expertise drastically simplifies Oracle Commerce deployment and development.
The result is a highly productive and agile Oracle Commerce engagement that is fast, robust and cost effective, and able to deliver unparalleled reliability and performance for years to come.
What does this mean for existing Oracle Commerce and Oracle ATG Web Commerce license holders?
Both B2B and B2C brands can benefit from levering RealDecoy's expertise and the power of Real.Ctrl. It doesn't matter if they need a regeneration of an existing site, enhancements or a new deployment. RealDecoy specializes in delivering quality sites that a business's own internal IT and marketing teams can control.
But RealDecoy's services aren't only for existing users of an Oracle ATG Web Commerce framework. We want to hear from any business that is using another e-commerce platform and considering its options to replatform. Contact us and learn how RealDecoy can help make the transition to Oracle Commerce faster, easier and more economical than any other option.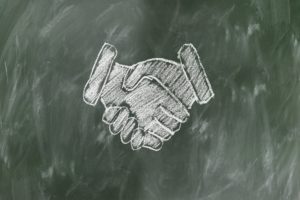 IM/IT projects can often stray far from the original problem statement by the time they reach the execution stage with an external services vendor. But a proactive project executive can keep everything on track, ensure maximum ROI and help motivate the team.
Read More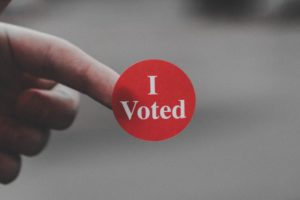 In addition to the massive-data challenges facing all enterprises in commercial sectors, governments are struggling with additional demands that increase the need for accurate information and analysis.
Read More