It's all too easy to assume that, if a problem isn't obvious, it doesn't exist. If you wait until problems with your e-commerce platform are apparent, it will have already cost you customers and may have tarnished your reputation.
Oracle Commerce has become the benchmark for e-commerce, but like any complex system with many parts, it requires regular maintenance to ensure optimal performance.
Otherwise, common problems can arise, problems that can cost you conversions and customers, and reduce order values at checkout, before they're obvious.
But until you know there is a problem, and accurately diagnose its cause, your people can't move ahead with an appropriate fix. In fact, they may waste time and money trying to fix the wrong thing.
It's all too easy to assume that, if a problem isn't obvious, it doesn't exist. It's like going to a physiotherapist. Most people wait until they have a condition that's progressed to the point where the pain is affecting their quality of life, rather than taking the preventative approach recommended by the physiotherapist to ensure they remain in optimal health.
If you wait until problems with your e-commerce platform are apparent, it will have already cost you customers and may have tarnished your reputation. In today's cutthroat retail environment, empowered shoppers are quick to switch to another e-commerce site, and then to social media to express their discontent with your poor customer experience.
According to Forrester's Competitive Strategy in the Age of the Customer, "The only successful strategy … is to become customer-obsessed – to focus your strategic decisions first and foremost on how your customers expect you to engage them."
The good news is that, with Oracle Commerce, many problems can easily be diagnosed and addressed with a comprehensive optimization audit. If you are running legacy platforms, such as Endeca and ATG, that are now part of Oracle Commerce, it is particularly important to deploy an audit to maximize your technology investment, and determine if it may be time for an upgrade.
The 3 Ps of a complete audit
According to surveys carried out for Oracle Commerce, B2C businesses today are striving to move beyond simple customer acquisition to build loyalty, by engaging with customers and providing experiences that support specific needs. Their B2B peers are taking their cue from the best B2C brands to build market share by improving the customer experiences they offer.
An effective audit is based on a thorough analysis of all available customer logs. At RealDecoy, we have looked at the logs, and the optimization audits we have performed, for dozens of our B2B and B2C clients. From this, it's clear that any business must look at its logs in three specific ways to determine how best to invest its efforts to improve the customer experience. These are Performance, Presentation and Planning.
Performance
Performance issues include slow page-load times, sluggish browsing and stale data that doesn't reflect current pricing, all of which can result in site exits and abandoned shopping carts. But the greatest insult of all is the website that crashes as a consequence of improper architecture, poor-quality data such as incomplete fields, and search tools that can't handle special characters.
Presentation
The most common problem here is search terms that yield no results, or results that are not relevant. Customers are forced to fumble their way to what they want through trial and error, which means they will likely abandon the search. This may indicate the need for search tuning.
Related to this is taxonomy – the logic behind how information and products have been classified. If this hasn't been done in a way that is intuitive to shoppers, they will again fail to find what they are seeking.
It takes a great story to sell a product. From an SEO perspective, it takes a well-written story to find one. How richly have your product descriptions been written for SEO optimization? Descriptions must make it easier for shoppers to find what they are looking for and assist in a meaningful way with the decision to purchase.
Lastly, is content laid out in a manner that is easy to use, and that creates a contextualized experience consistent with your brand, across all your channels? Many organizations are now experimenting with "content first" strategies.
Planning
What is your strategic roadmap for the future? What have you learned from your current customer issues that reveal how your e-commerce platform must evolve and where new investments will have to be made?
The basis for answering these questions is proper documentation and reporting. You need a record of how your e-commerce platform has functioned since its deployment, how it has been customized or upgraded along the way, and how any such investments have impacted customer behavior and satisfaction.
Only in this way can you understand your target audience, their needs, and create the user personas that help you to understand how to become, in a practical sense, a "customer-obsessed" business that will remain relevant to the empowered consumer.
Businesses that fail to have this clarity often suffer from a lack of vision and murky workflows and approval processes. This prevents marketers and merchandisers on the business team from taking the timely action to create inspired buying experiences through personalization, product spotlighting and other marketing tactics, and leaves them leaning on the IT department, which only serves to waste time and money.
A rip and replace is seldom the solution.
Decision makers frustrated with the performance of their e-commerce platforms often feel that the solution is a wholesale switch to another vendor's offering. In fact, the more effective approach may be to carry out an optimization audit that will expose the roots of their discontent.
RealDecoy has carried out audits with dozens of B2B and B2C businesses that have helped to get their e-commerce operations back on track.  An audit can take as little as a week or two. RealDecoy provides a roadmap of recommendations to address any issues and draw more value from your existing platform.
Don't wait until your e-commerce site is a pain in the neck before taking action.
We'd love to discuss your specific needs. Contact us and let's chat!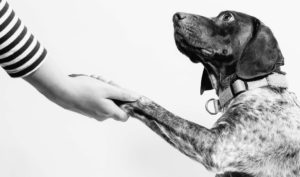 The European Union's General Data Protection Regulation—or GDPR—will forever impact the way we deal with data. It affects you and how you configure your Google Analytics (GA) account. Read on and find out how.
Read More