Consider the benefits of being able to track the route a customer takes through your store, what they stop to look at and for how long, what they pass by, and being able to tie this data back to their recent online behavior, all in real-time.
A customer logs in to their account and searches for a product on your e-commerce site. A day later, this customer rings through a purchase of that product in your bricks-and-mortar store. It's one for the win column, isn't it?
The customer obviously found what they wanted and purchased it. But what happened between that web search and that point of sale? Why did the customer need this product? What other opportunities did you miss to up-sell or cross-sell?
Map the customer's journey
Consider the same scenario if that customer's account was tied to a mobile app and a wireless network within your bricks-and-mortar store. As soon as they pass through the turnstile, your in-store network flags their presence, calls up their recent online activity and sends personalized push notifications to their mobile device:
"Good day, Mr. Smith. We see you were browsing chainsaws yesterday. Well, head for Aisle 23, where we have some of the top brands on sale right now. And don't forget to stop by Aisle 21 for lubricant. And safety goggles and earplugs are in Aisle 14. If you need any help, our associate Jim is in Aisle 23 right now."
In other words, we know who you are, where you are and what you want.
OK. That does sound a bit creepy and Big Brotherish. On the other hand, it can be a substantial added value for consumers when offered as an opt-in service intended to make their shopping experience as hassle-free and convenient as possible.
And while it may sound a little far out, the truth is, the technology does exist to create this kind of intuitive and responsive system, starting with the wifi triangulation required to track a customer by their mobile device as they move through the store.
It's called Indoor Mapping, and it has the potential to serve as that missing link to track consumers across all the digital and human touch points in your business that lie between their desire to buy and their final purchase.
The future is already here
We've already seen steps in this direction make the mainstream.
Take, for example, Apple's iBeacon indoor proximity system, a network of transmitters that can detect the presence of an iOS device and send it push notifications. Retailers can use this to alert shoppers about specific promotions as they move through the store.
And then there is of course the ubiquitous points or rewards card, which, when registered, can be used to track a consumer's online shopping history.
But neither of these technologies provides the holistic, real-time insight into what the consumer is doing, and may want, across all your channels, like Indoor Mapping can.
Indoor Mapping is not for everyone. It requires a sizeable IT investment, and would likely appeal only to that top 10 or 15 per cent of customers who represent your strongest revenue base, want to make the most of their shopping experience, and perhaps fall into the techno-geek category of individuals jazzed by the latest consumer technologies. It's also best suited to the larger chain retailer, with bricks-and-mortar locations that have huge floor spaces divided among numerous departments.
But consider the benefits of being able to track the route a customer takes through your store, what they stop to look at and for how long, what they pass by, and being able to tie this data back to their recent online behavior, all in real-time.
Your marketing team can use this intelligence for contextual promotion, push notifications, and to help offset show-rooming. Strategies for up-selling and cross-selling through your ecommerce portal can now be applied to the physical store environment (and vice versa), to drive greater sales per customer, per transaction.
Closing the retail loop is what we do
Why is RealDecoy devoting time to think about a near-future technology like Indoor Mapping? It's par for the course given our focus on the end-to-end retail experience possible with Oracle Commerce.
In fact, Indoor Mapping fits right in with the foundational components of Oracle Commerce.This in-store data could be used with the Endeca toolset to help customers quickly find the products they want without having to run down a busy sales associate. It would also fuel the personalization features that distinguish Oracle Commerce's ATG toolset.
Wondering about how to exploit the full capabilities of Oracle Commerce to better engage and excite your customers with a true omnichannel experience? Then give us a call, and we just might be able to work together and make the future happen in the present.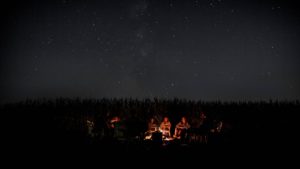 Elegant data visualizations are not the final stage of the data-discovery process. Rather, a discovery application should be seen as a story-telling medium that enhances the business user's experience.
Read More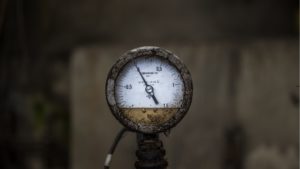 There's a big difference between merely responding to past buying patterns and catering to a consumer's genuine and continuing interests.
Read More