About Us
RealDecoy is your go-to digital commerce expert.
The one the world's leading brands go to.
RealDecoy is a business technology specialist that helps B2B and B2C organizations maximize their investments in digital commerce, site search and data insight—brands like American Greetings, NAPA Auto Parts and Office Depot.
If you want to make your business a leader in e-commerce, we know how to get you there.
Through the years, we've helped some of the world's most recognizable brands boost conversions, streamline services, and implement technology; brands like American Greetings, American Express, Harvard Business Review, Honeywell, Coach, Samsung, and Office Depot, to name a few.
RealDecoy is a business technology specialist that helps B2B and B2C organizations maximize their investments in e-commerce, site search and data insight. Headquartered in Ottawa, Canada, RealDecoy has a strong presence in the United States, where customers include companies that top the Fortune and Internet Retailer lists, as well as in Jamaica, including some of the Caribbean's largest banking and exporting businesses.
RealDecoy has spread its wings and, in addition to development, now has in-house consultants in strategic and creative services.
Your go-to experts reflect a team of international professionals with experience across sectors and specialties. A team that shares a passion: getting results for our clients.
Get in touch
Our Clients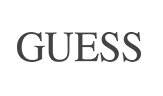 Leadership
Richard Isaac
Chief Executive Officer
Since co-founding RealDecoy in 2000, Richard has transformed the company from a small web development start-up into a global enterprise specializing in business technology services. Today, e-commerce analysts and companies topping the Fortune and Internet Retailer lists consider RealDecoy to be an authority on site search.
B2B and B2C brands rely on Richard's keen insights to maximize their investments in e-commerce, site search and web content management. Serving as a trusted advisor to CIOs, CMOs and CTOs, he helps advance and expand an impressive client base that includes some of the world's most recognizable brands: American Eagle Outfitters, American Greetings, Guess, The Home Depot, Lands' End, Samsung, Harvard Business Publishing, Office Depot, Sysco Foods, Home Hardware and many more.
Richard excels at turning high-potential graduates into world-class leaders; his guidance and vision have made RealDecoy a three-time recipient of Ottawa's Employees' Choice Awards. He has also earned recognition as a top-level entrepreneur and community builder, having been named one of the National Capital Region's 2016 Forty Under 40.
Richard's passion for supporting education and individual growth fuels his involvement with various non-profit and volunteer initiatives, including the micro-financing organization Kiva and the Entrepreneurship Centre's Summer Company program. In addition, he has applied his online business acumen to give back to those in need, helping to raise more than $2.3 million for charity.
Geoff Waddington
Chairman & Chief Operating Officer
An Engineering graduate with high distinction from Ottawa's Carleton University, Geoff has built on his foundation of Computer Systems Engineering extensive technical knowledge and skills, with specialties including professional services, architecture, development methodologies (particularly DevOps), management, consulting, and technology strategy.
Under his strategic vision and guidance, RealDecoy has developed into a leader in the multi-channel e-commerce and mobile space, expanding from its Ottawa headquarters into the U.S. and the Caribbean.
Geoff is also Chief Operating Officer at a range of SaaS-based startups.
Named to the National Capital Region's 2012 Forty Under 40, Geoff has guided RealDecoy to multiple Ottawa Employees' Choice Awards, including wins in 2016 and 2017. Championing workplace diversity, Geoff worked to bring RealDecoy an Employer Excellence Award in 2018, along with fellow winners Assent Compliance, RBC Royal Bank, and Shopify.
Current corporate responsibility work includes initiatives involving health and education in both Canada and Jamaica, on which he continues to work directly.
Tatiana Pranova
Chief Financial Controller
As Chief Financial Officer and member of the executive team, Tatiana provides advice regarding strategic planning and financial management to maintain operations and facilitate expansion and growth.
Tatiana is an accomplished finance executive with more than 15 years of progressive experience in corporate finance and accounting in the technology industry. She brings expertise in financial stewardship, strategic planning, business strategy development, and organizational strategy funding. As a finance professional working with emerging, growth, mid-market, and large companies, Tatiana's experience spans a large spectrum of needs from supporting start-ups to improving profitability, efficiency, and cost cutting for growth and established companies.
Her success as a strategic partner is built on a foundation of considerable leadership and management experience obtained from her work at Canadian Science Publishing, BA International Inc., BTI Photonic Systems, Optelian, and Precidia Technologies.
Tatiana is an active member of the Russian community in Ottawa, where she organizes art and music events to promote Russian culture in the capital.
Our Partnerships
Extensive Oracle Endeca Experience
RealDecoy is an Oracle Silver Partner and Oracle Endeca Premier Global Partner. We are the world's most experienced Oracle Endeca resource, with over 12 years of B2B and B2C enterprise implementations.
With more than 150 Oracle Endeca projects under our belts, and over 90 professional services and technology experts, we've been involved in more than 25% of all Endeca implementations ever undertaken. (We even wrote the Endeca accreditation materials for Oracle University.)
A growing body of BloomReach experience
RealDecoy is a member of the BloomReach Global Partner Network and a Gold-certified expert, one of only a handful of gold-level partners in North America.
Given our extensive knowledge of BloomReach site search, content management (including Hippo, which BloomReach acquired in 2016), page management, SEO optimization, and role-based analytics, RealDecoy's BloomReach experience and expertise will continue to grow.