Providing consumers with an inspired online shopping experience that is unique and personalized to their individual interests is the gold standard in today's crowded and competitive marketplace.
But how can a business enhance these capabilities in its existing ATG Web Commerce or legacy Endeca deployment, and empower its marketing department to achieve a higher level of customer engagement?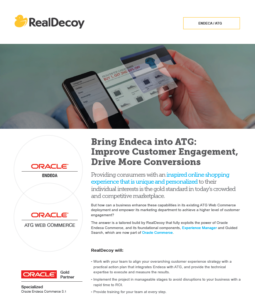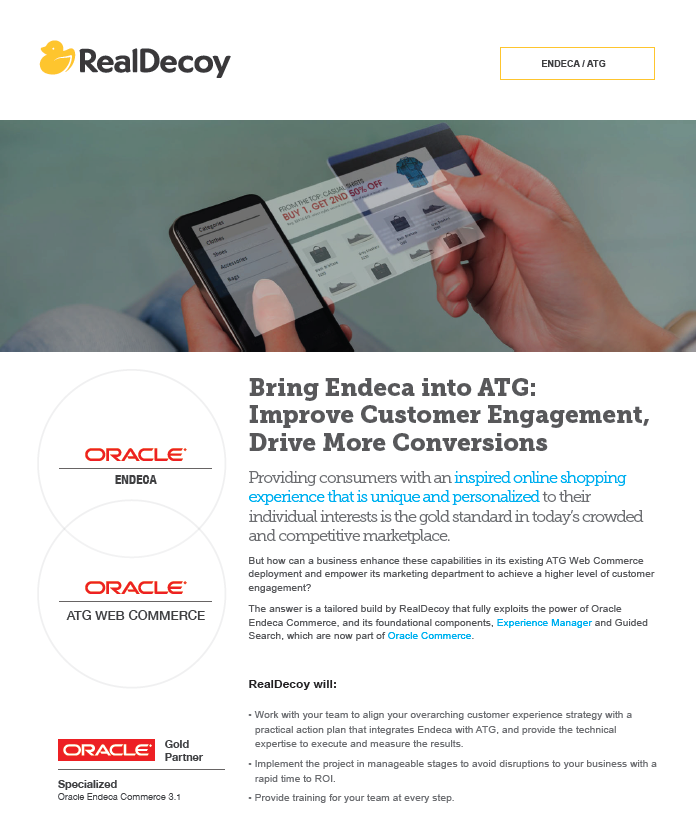 The answer is a tailored build by RealDecoy that fully exploits the power of Oracle Endeca Commerce, and its foundational components, Experience Manager and Guided Search, which are now part of Oracle Commerce.
>> Download our fact sheet for full details on the benefits and roadmap related to this implementation.
RealDecoy will:
Work with your team to align your overarching customer experience strategy with a practical action plan that integrates Endeca with ATG, and provide the technical expertise to execute and measure the results.
Implement the project in manageable stages to avoid disruptions to your business with a rapid time to ROI.
Provide training for your team at every step.