RealDecoy and RealDecoy partner Spatial DNA were at the 2018 Geo Expo in Kingston to talk GIS, business and the next frontier in technology.
Once a niche industry, the world of geospatial tech is rapidly growing and seeping into services, analytics, commerce, business and entertainment.  
Given its growing use in the region, RealDecoy and RealDecoy partner Spatial DNA were at GeoTechVision's 2018 Expo in Kingston, Jamaica.  
Todd Lewis, President and CEO of Spatial DNA was billed as one of the speakers and delved into the practical application of geospatial tech in location analytics and business intelligence.  
As CEO of a company that is at the forefront of mainstreaming GIS, Todd spoke about the specific software Spatial DNA has found success with, and the additional services they offer to maximize their clients' efficiency.  
In software, Spatial DNA offers a Lightning Map for Salesforce, location tracking analytics software for businesses and sophisticated data translation software.
Spatial DNA and RealDecoy have joined forces to bring the latest software and strategies to businesses across the region. To learn more about the ways in which geospatial tech can help you, visit the Spatial DNA or RealDecoy websites.
RealDecoy and Spatial DNA can also consult with integrating Salesforce and Esri, managed services (with ArcGIS and FME), FME and design and development, and planning and implementing our location analytics software, PeopleFlow, with organizations to meet their goals.
Considerations

Oracle Commerce Cloud

Magento enterprise edition v.1.X

Demandware Cloud Commerce

Your Business Type
A platform tailored to your type of business helps you get the most out of your investment.
Midmarket retailers
B2C and B2B midmarket to enterprise
Large midmarket and enterprise retailers
Average Cost (USD)

Consider impact of all potential expenses to ensure an accurate Total Cost of Ownership.

Implementation - Varies with technical complexity

Annual Recurring Expenses - Based upon frequency of upgrades and complexity of enhancements.

Implementation

~$125K

Licensing

RealDecoy estimates an average of ~$250K annually with Oracle's usage model or 4% (list cost) of your monthly sales with Oracle's revenue share model.

Oracle's Customer-to-Cloud program offers price advantages.

Annual Recurring Expenses

~$175K for professional services.

Implementation

~$325K

Licensing

$18K annual license per server.

Note: Magento 2.0 is charged on a tiered % of Gross Merchandizing Volume (estimated at 0.3% – 3.2%)

Annual Recurring Expenses

~$35K for hosting.

~$175K for professional services.

~$160K for internal IT labor.

Implementation

~$400K

Licensing

$700K average annual subscription cost.

Vendor typically takes 1% to 3% of monthly sales as part of its shared-success model.

Annual Recurring Expenses

$250K-600K for professional services.

Average Speed to Market

Going live faster with a modern e-commerce solution helps you drive more conversions sooner.

12-14 weeks
12-16 weeks
12-14 weeks
Scalability

If your e-commerce solution doesn't support peak periods and rapid growth then you're putting revenue and your corporate reputation at risk.

Forrester says Oracle Commerce Cloud has "high availability and elastic scalability across a mature, global cloud infrastructure."
Forrester says v.2 brings an updated architecture and enhanced performance during peaks.

v.1.X can scale effectively although its performance and reliability is dependent upon the selected infrastructure (on-premise vs. managed hosting).

Proven performance at scale, trusted by enterprise class retailers with massive catalogs. Gartner says its "clients and reference customers often commend the platform's reliability."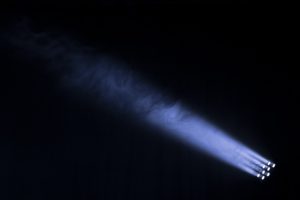 Which e-commerce site search platform can help your retail business drive more online sales conversions?
Read More